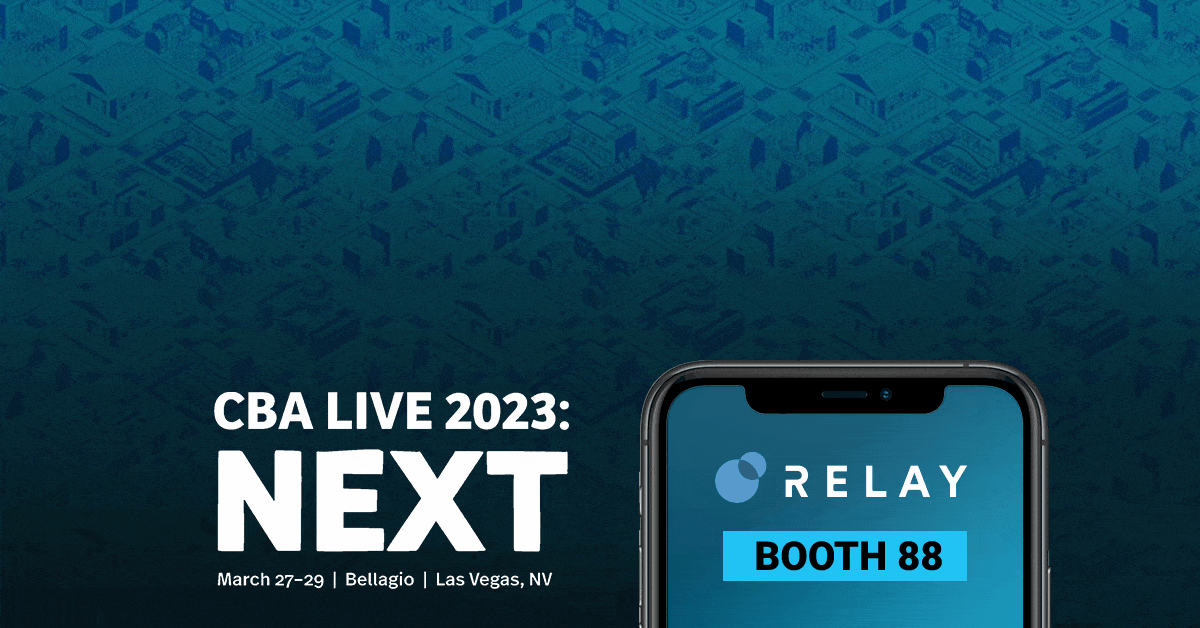 Relay was proud to sponsor CBA Live this year for the seventh year in a row! The Relay team who attended had the opportunity to engage with banking leaders and learn more about the state of consumer banking and the future of the industry, especially in terms of technology and innovation. And even if attendees couldn't get to our booth, Relay's name was prominent at the show, with every attendee, exhibitor, and speaker wearing a Relay-branded lanyard!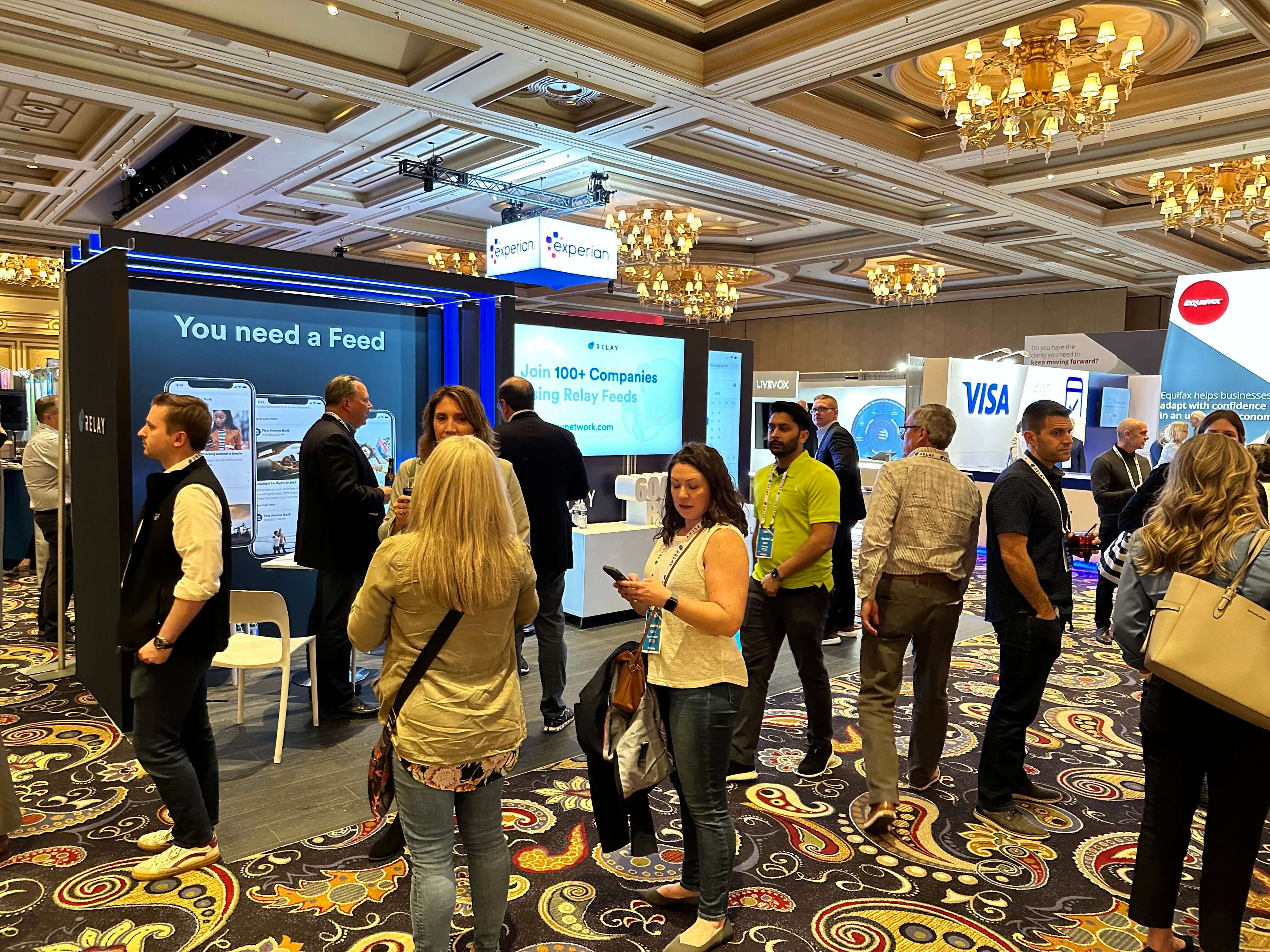 Deposits and Payments Committee Presentation
We also had an incredible opportunity to present at the Deposits and Payments Committee for the first time in our 7-year sponsorship of the event. John Thomas, Relay's Chief Strategy Officer, held a Fireside chat-style conversation with Relay client, Rejeesh Ramachandran, SVP, Head of Strategic Data Enablement & Insights at TD Bank. TD Bank prides itself on being "customer-first", so the conversation centered around leveling up customer centricity through one-to-one personalization during onboarding and throughout the customer lifecycle.
Thomas and Ramachandran spoke on the importance of a good onboarding experience for customers and how that sets the foundation for the future relationship between the customer and the bank. They also noted that personalization is key to onboarding since every customer's financial needs are different, and the experiences delivered to them should be tailored to those specific needs. By providing relevant and educational experiences, TD Bank believes they can help in supporting healthy financial behaviors with customers and foster trust with them at the onset. When discussing their overall channel fabric, TD Bank shared that Relay Feeds are an integral part of their strategy and have enabled them to deliver contextually relevant messages to customers on a channel that they already expect from their mobile devices. The presentation was well-received by the committee and lead to a thoughtful Q&A session.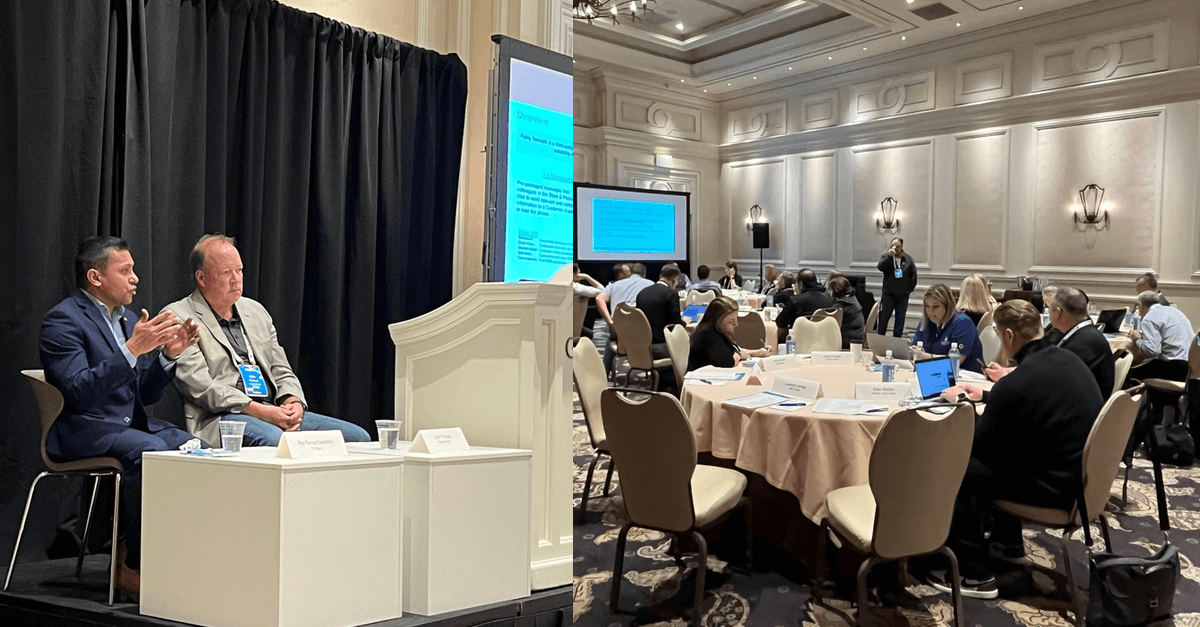 We are grateful for the opportunity to engage with so many consumer banking leaders and are already looking forward to next year's event. See you there in 2024!
Interested in learning more about Relay Feeds? Click the link below to get a Relay Feed sent directly to your mobile phone.