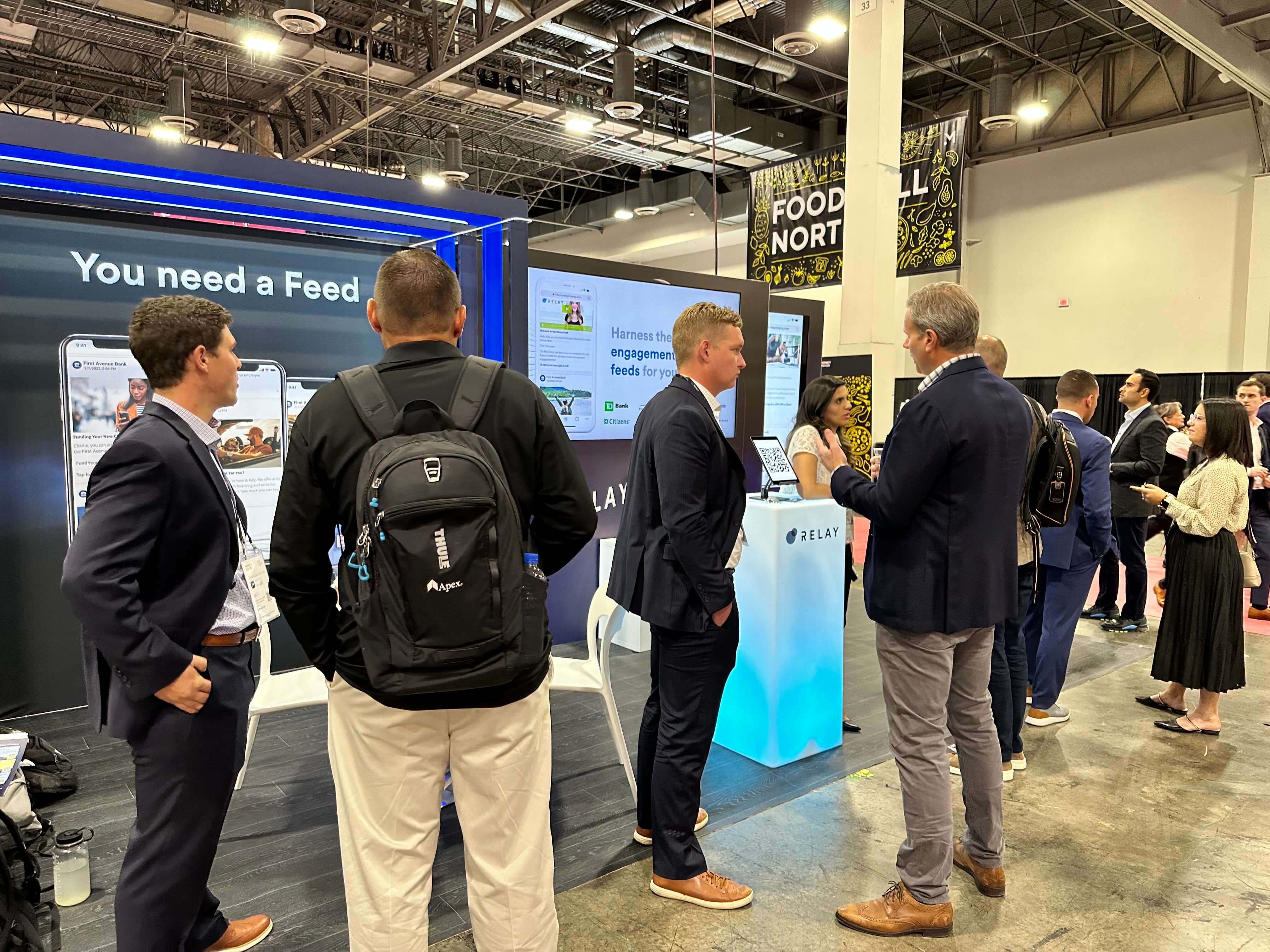 The Relay team is still recovering from a great trip to Money 20/20 in Las Vegas last week! Between meetings, interviews, and booth traffic, the team had their hands full making the most out of the largest Financial Services event of the year!
Some highlights from the 2022 Money 20/20 conference include:
We published an article in the FinTech Times newsletter available for all Money 20/20 attendees about the customer engagement challenges faced by the financial services industry today. Titled, "Why is Everyone Talking about Feed Technology?", the article highlighted the ways in feed technology can help businesses overcome those challenges. Read the full article here.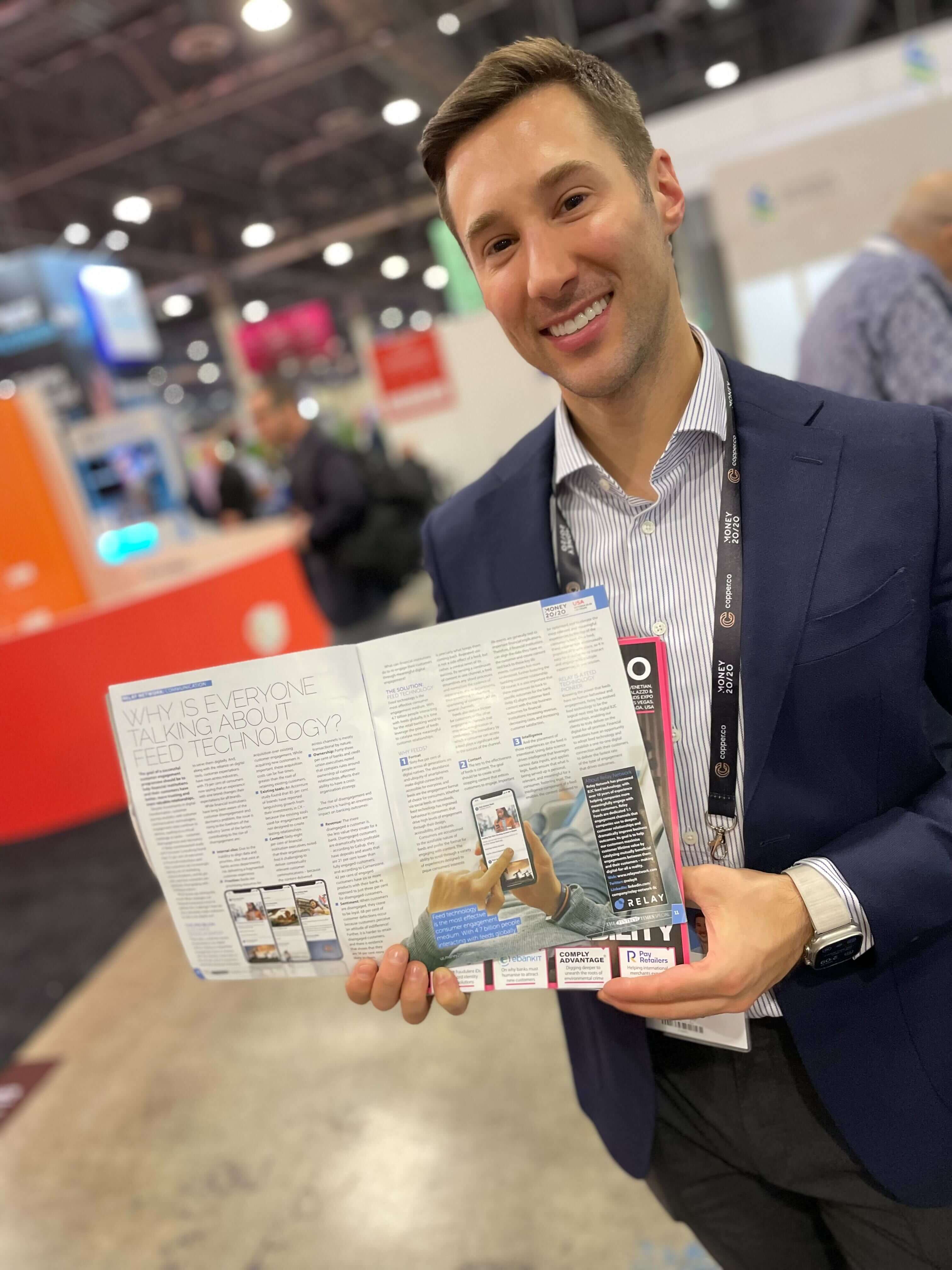 Our CEO, Matt Gillin, had an interview with the FinTech Times where he spoke about the prevalence of disengagement today, especially in financial services, and how delivering meaningful content that is relevant for the customer on an engaging and familiar format is the solution to getting them re-engaged. Watch the full interview here.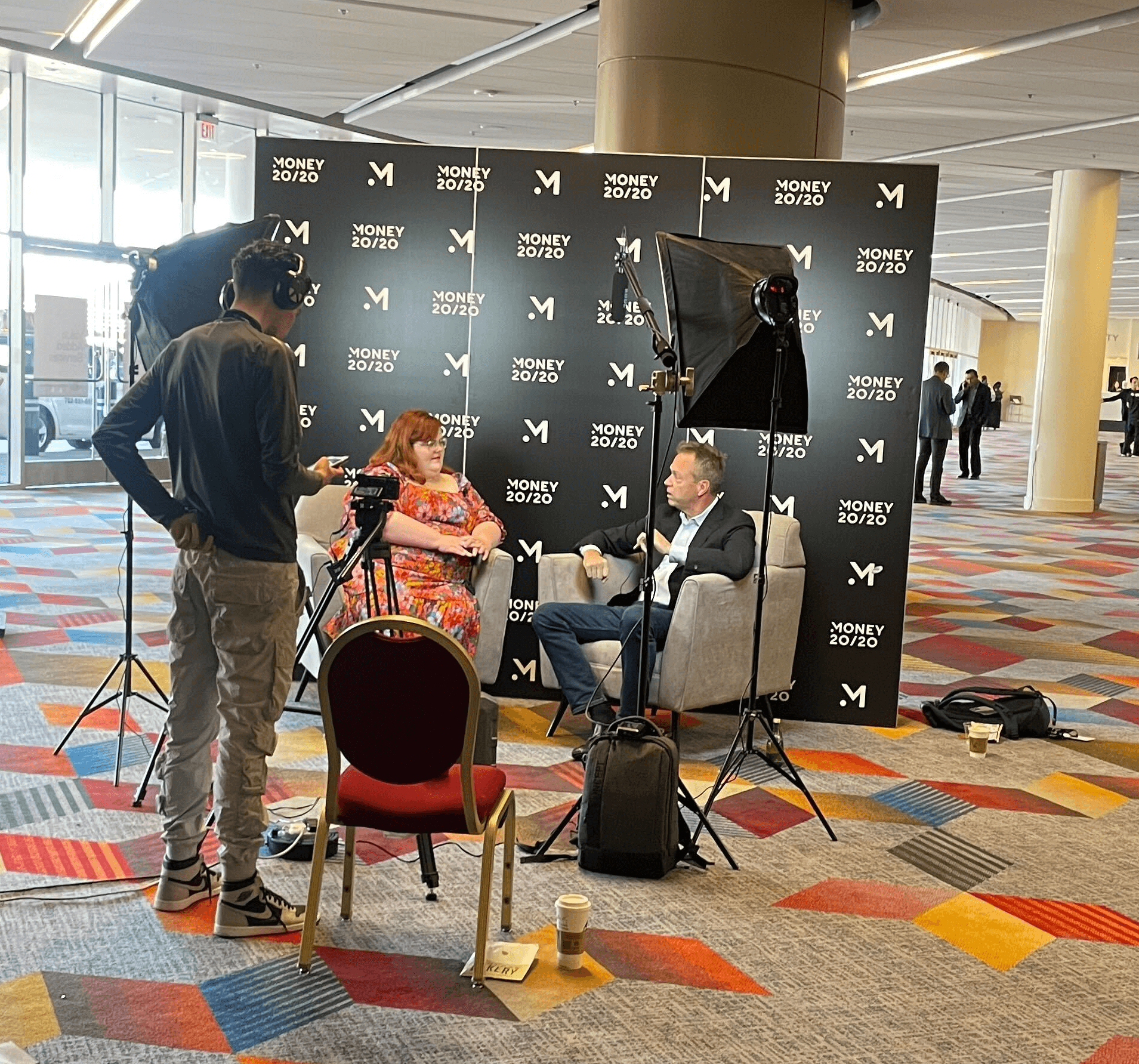 We officially announced the launch of Relay IQ, the machine learning engine component of the Relay solution, that enables the most relevant and timely experiences to populate on each individual customer's 1:1 feed. Read more about Relay IQ in the press release here.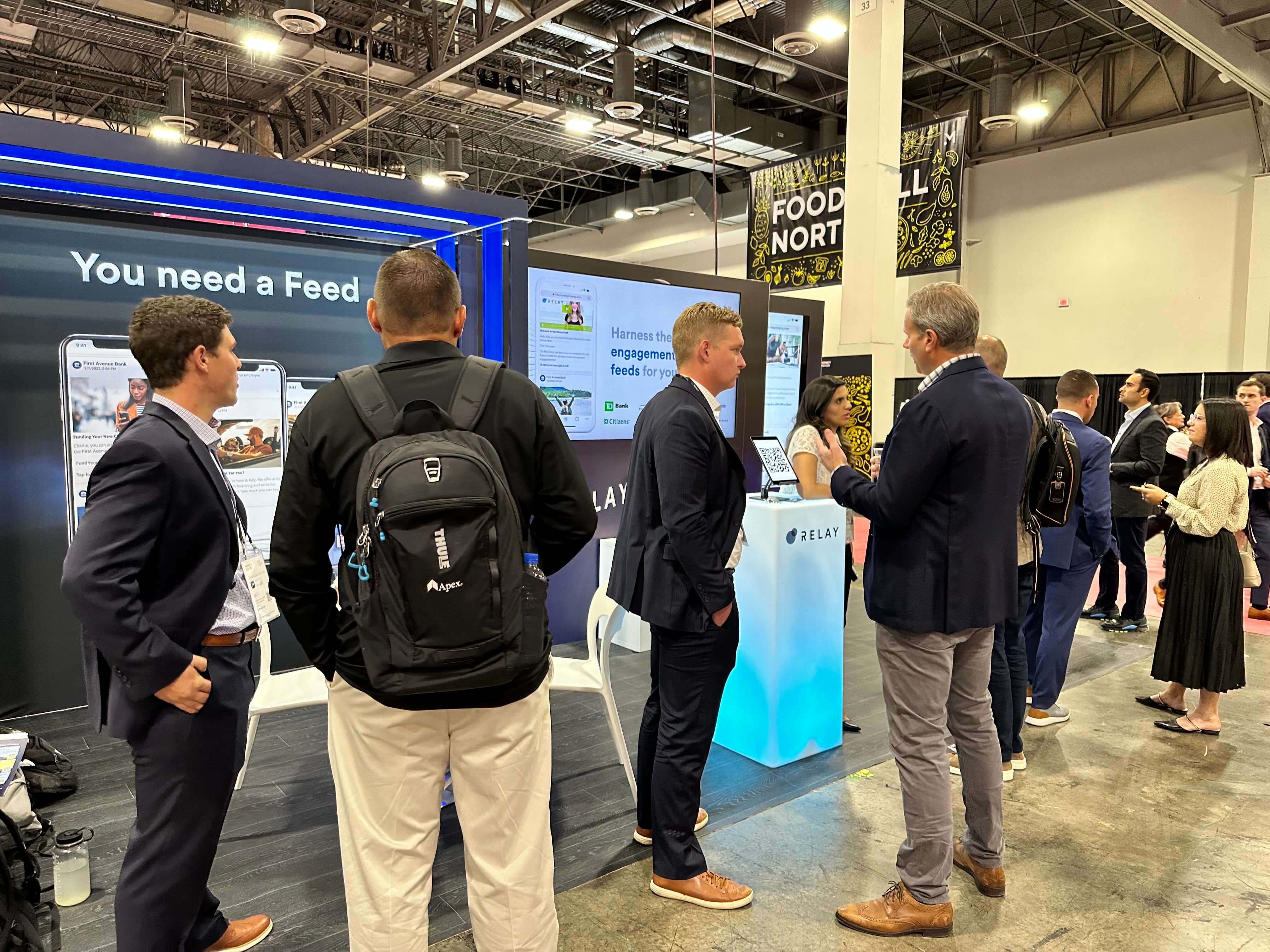 We engaged in conversations with businesses from across the country who were interested in learning about how feed technology is the future of customer engagement. Try a Relay Feed for yourself here.
Next up, you can find us at the Financial Brand Forum from November 13-16 in Las Vegas at the Aria Hotel and Resort. If you are attending, be sure to stop by booth P613 to learn more about the Relay Feed!
If you are interested in setting up a meeting prior to the Financial Brand Forum, please reach out to lgomez@relaynetwork.com.