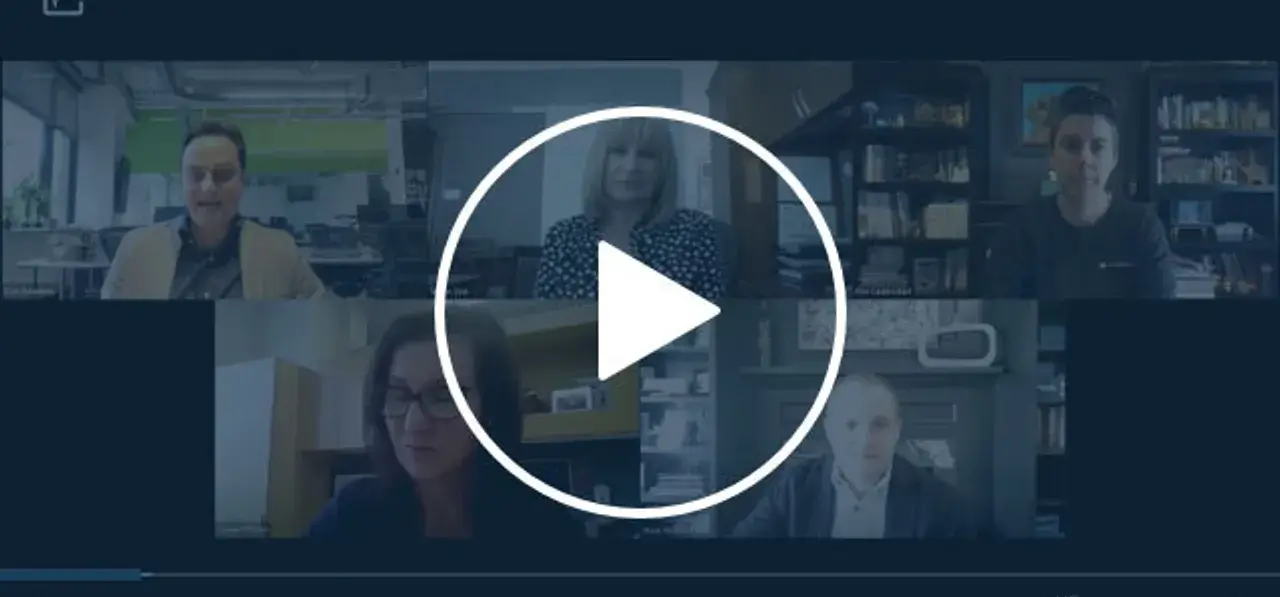 Post
Improving Member Trust: How Meaningful Digital Member Engagement Drives Employer Group Retention for Health Payers
Relay's own SVP of Healthcare, Dan Sweeney, had the opportunity to moderate a lively discussion on meaningful digital member engagement with a panel of leading healthcare executives. To watch the full recording, click on the image below.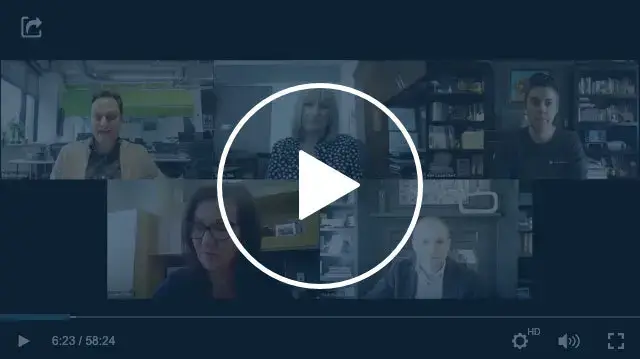 Employer group retention is an industry-wide challenge in which building trust and member engagement can play a key factor. It's no wonder that 57% of health plan executives are seeking better customer service and engagement as the number one outcome of digital transformation, according to a 2021 Deloitte study. But with engagement being mostly digital, how can payers address member trust in a meaningful way? It is crucial for health plans to redefine digital member engagement to improve member trust.
With health payers facing fierce competition, creating meaningful experiences through digital will be central to improve member health, lower cost of care, and strengthen the member trust that will ultimately drive employer group retention.
Relay's own SVP of Healthcare, Dan Sweeney, had the opportunity to moderate a lively discussion around these topics among a panel of leading healthcare executives, including Kim Lauersdorf, VP of Marketing at EmblemHealth, Lynde O'Brien, VP of Digital Communications at HCSC, Sherri Zink, SVP, Chief Data Officer at BlueCross BlueShield of Tennessee, and Mack McGee, VP of Marketing and Chief Marketing Officer at CareFirst Blue Cross. All of these executives share a passion for member engagement and the ways in which they are meaningfully connecting and building trust with their members in the digital age. While the conversation spanned a variety of topics, a few key themes emerged that we found especially interesting to highlight. In this blog post, we share those insights.
One of the hot topics discussed during the panel is the importance of delivering relevant and timely experiences across engagements with members in order to build trust and provide a more holistic member experience. Here are a few quotes from the panelists speaking to this concept:
Mack McGee: From a digital experience standpoint, it is really the brand's ability to show our members how well we understand the needs they have. Because a lot of the beauty of digital is one can self-navigate and self-serve depending on the experience we create and the tools we provide. I think it comes down to what do you say and how relevant is it? We're not built to just drive constant engagement.
Lynde O'Brien: The complexity of digital obviously is evolving by the minute, but I think the complexity of member engagement and building trust is also much more interesting and actually really exciting. And I think we're going from that idea of "Did I get them to take action?" to "How are we truly supporting our audiences in a very holistic fashion?"
Sherri Zink: When you think about a good digital experience with a member, or any experience where they're calling into the health plan, or they're engaging with the health plan, that experience has to be relevant at the moment that they need it.
Another key topic discussed is the precipitating threat of opt outs in the industry. There is no shortage of tools and channels available to engage with members today, so why is it difficult to engage with members in meaningful ways? Health payers should be strategic about the type of content they are sharing and how often they are delivering that content in an effort to avoid spamming members while still driving the outcomes they need. The panelists all touched on the fine line they walk when it comes to engagement.
Mack McGee: If we are going to insert ourselves into the healthcare part of your life, it better be for a good reason. Because if we don't, members are out, and it's really easy to opt out.
Lynde O'Brien: One of the things that was highlighted a couple of times that I think is also extremely important is the moving away from just communicating all of the time, the importance of timeliness and being there when folks need us.
Sherri Zink: What happens is if you bombard the person with too much information? They just shut you down. So, I think when you think about your segmentation strategy, you have to have a prioritization of: What are those things that we really want to communicate to this member? What are the most important things at this point in time? How often do we communicate that?
Kim Lauersdorf: We have to understand that in order to engage with our members, even brokers, employers, we've got to go to their channels. And we have to do that in a way that we are earning that trust and respecting the trust that the members entrusted in us.
Lastly, panelists shared some interesting perspectives on the impact they now have on their employer group's retention strategies. In this time of the Great Resignation, employers are looking for creative ways to improve employee morale and increase employee retention, despite what other opportunities are out in the market. As part of the overall benefits package, this group shared how they find that employer groups are looking specifically at the member experience that their health payer is providing as a key component of their employee retention strategy.
Mack McGee: We know the pressures on employers today in attracting and retaining talent, so they're looking at the programming we're offering with them. They're wanting to see more from us, and they also want more control in that process.
Kim Lauersdorf: A big part of what we're doing in our employer conversation is one, the conversation has expanded. It's not just about my health benefits anymore. It is about my health benefit strategy, my employee retention strategy, my DEI strategy. How do I weave all of these together? And those are the questions they're asking their insurance company, because we are such a critical component of their benefit structure, and these are now their problems. It's not just help me manage my costs here, help me manage the best access to care. It is help me manage my workforce.
We are so grateful for the opportunity to discuss such important topics with executives who are working to improve the member experience and member engagement strategies every day. These ideas were among many that were discussed during the webinar, so if you are interested in listening to the entirety of the conversation, you can access the full recording by clicking here.