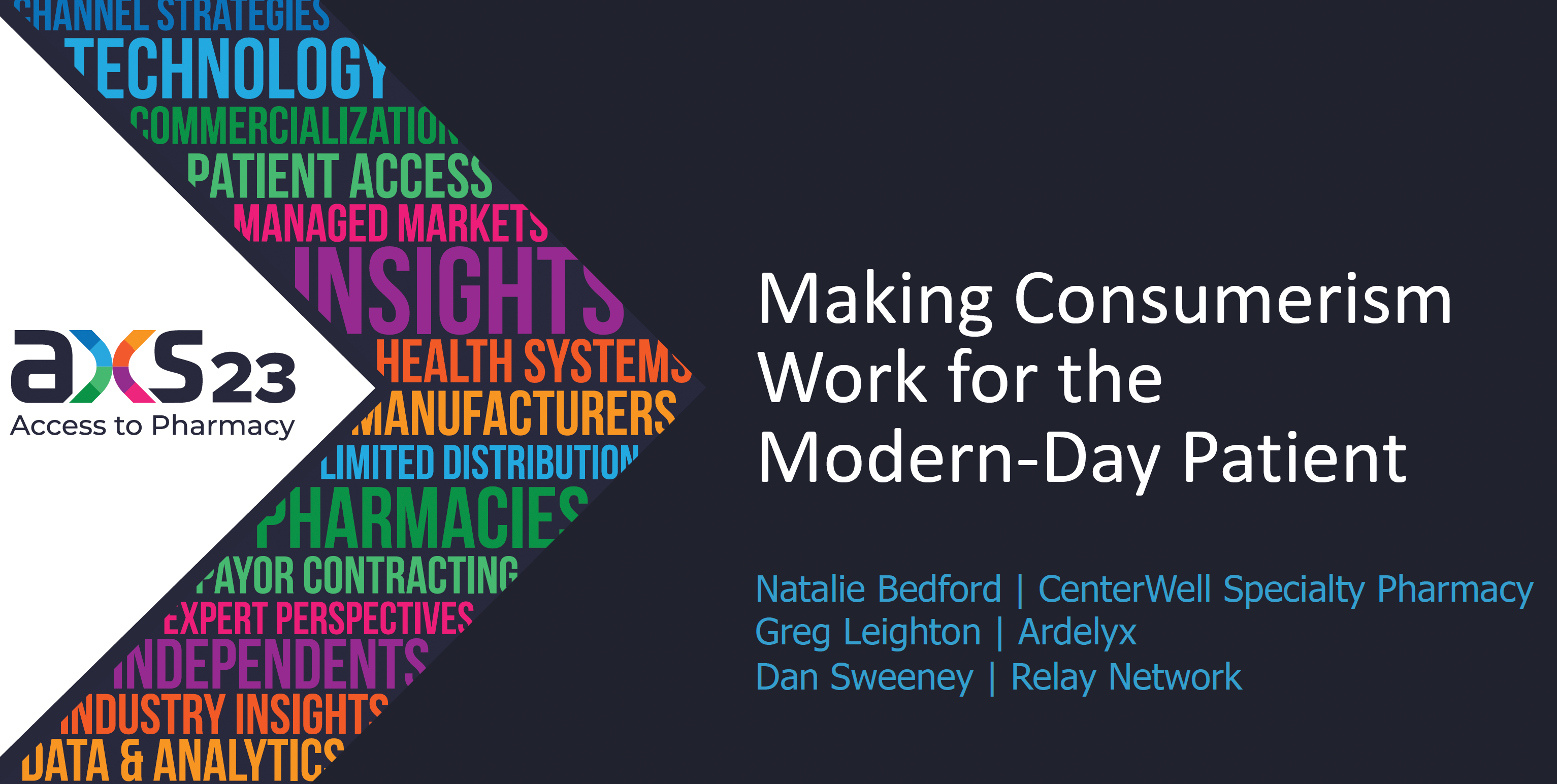 Post
Making Consumerism Work for the Modern-Day Patient
Healthcare consumerism has become an increasingly important topic for a variety of healthcare stakeholders including: payers, providers, and those within the life sciences industry, like specialty pharmacies and biopharma manufacturers. From rising out-of-pocket costs to increased expectations for transparency, convenience, and choice, members and patients are looking for ways to control their own healthcare decisions. Like in other consumer industries, members and patients would like the opportunity to compare costs, quality, and convenience across their healthcare experience. In turn, healthcare leaders are looking for ways to meet the rising demands of members and patients to create a better overall experience. This shift has led to an increase in member and patient engagement tools, which make it easier for them to access information, understand their options, and build trust.
The buzz around healthcare consumerism is not novel, but more recently has been accelerated by the experiences that consumers have within other industries like e-commerce and hospitality. At Asembia's AXS23 Summit, Relay hosted a panel discussion titled, "Making Consumerism Work for the Modern-Day Patient" facilitated by Relay's SVP of Healthcare, Dan Sweeney, featuring Relay clients, Natalie Bedford, Senior Vice President at CenterWell, and Greg Leighton, VP Access Strategies and Patient Services, at Ardelyx that centered around this topic. Since Bedford and Leighton both come from the life sciences space, they each shared a unique perspective on the impact of consumerism for their respective companies with the crowd at Asembia.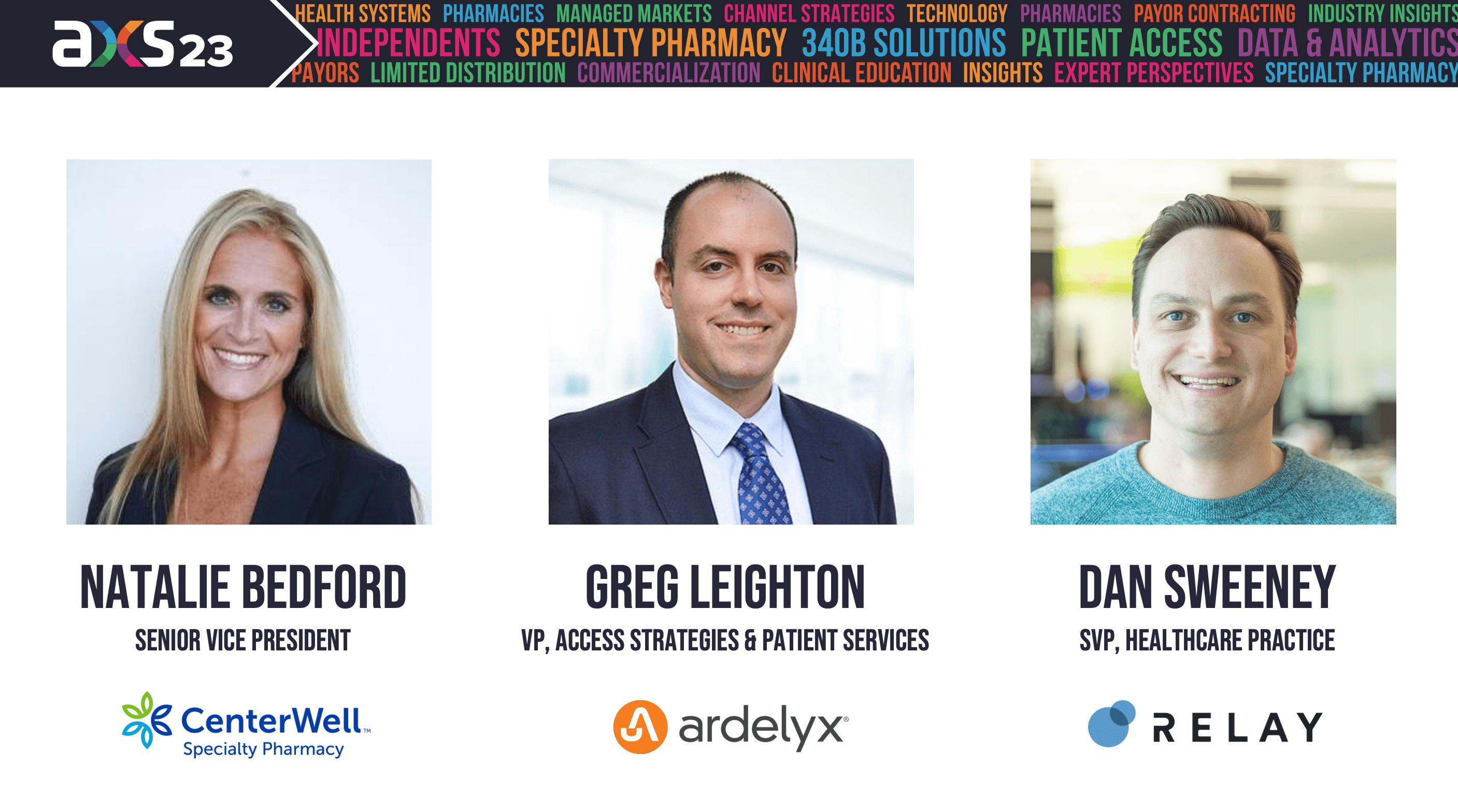 Bedford, SVP at CenterWell Specialty Pharmacy at Humana, spoke on the vast amount of information available to patients and members today. With the running of a simple Google search, members and patients have information at their fingertips that was out of reach a decade ago. It's with this information that patients and members are feeling more empowered to take control of their healthcare decisions. That's why Bedford is keen on building a robust patient engagement strategy to provide more transparency by educating members and patients on their medication and other important resources. Part of that strategy includes engaging members and patients using mobile solutions that are similar to those that they use in their daily lives as consumers. By meeting on channels that they are familiar with, these patients and members are more likely to engage.
Similarly, Leighton, who heads up access strategies and patient services for Ardelyx, acknowledged that the consumerism trend has impacted his industry for a long time, since the start of prescription drug advertising. He also harped on the accessibility of information that patients and members have today, which continues to drive the need for more transparency in the space. He, too, is a believer in the need for patient engagement, especially for a biotechnology company like Ardelyx. It is paramount to establish trust with patients in this space, and starting with an engagement strategy that is patient-centered helps in fostering that trust.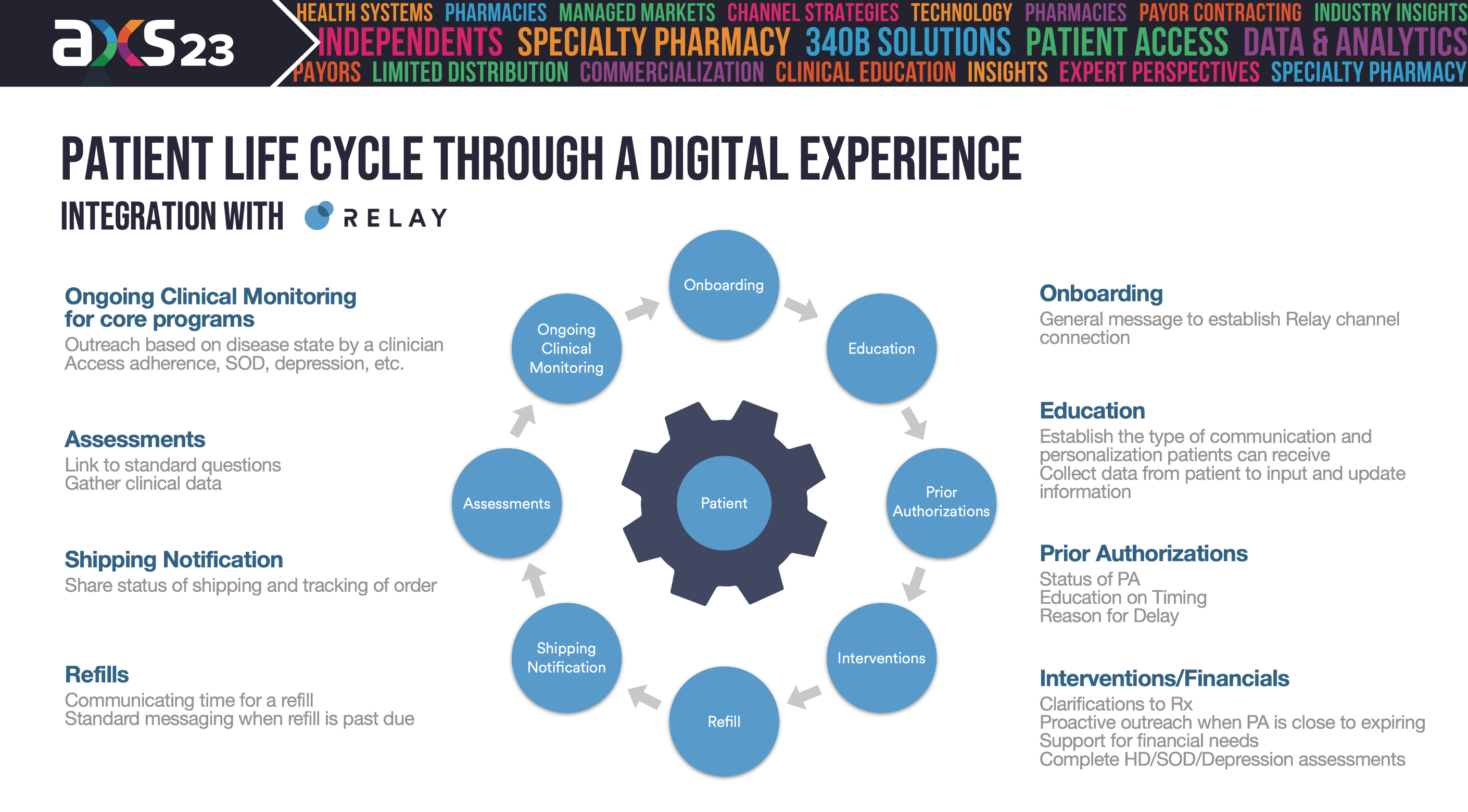 Consumerism is here to stay and will continue to shape the future of healthcare delivery as we know it today – creating a new landscape where empowered consumers have increased control over how, when, and where they receive care and pay for it as well. It is clear that healthcare leaders, like Bedford and Leighton, are embracing this trend and seeking ways to meet those rise consumerism expectations from their patients and members.
---
To read more about the Asembia session, check out this article by Specialty Pharmacy Continuum:
To hear more about consumerism in the healthcare space, check out Relay's most recent FeedCast episode:
To learn more about how Relay's engagement solution can help in meeting the consumerism standards of patients and members today, reach out to us here: sales@relaynetwork.com
To receive a Relay Feed to your own phone, click below: