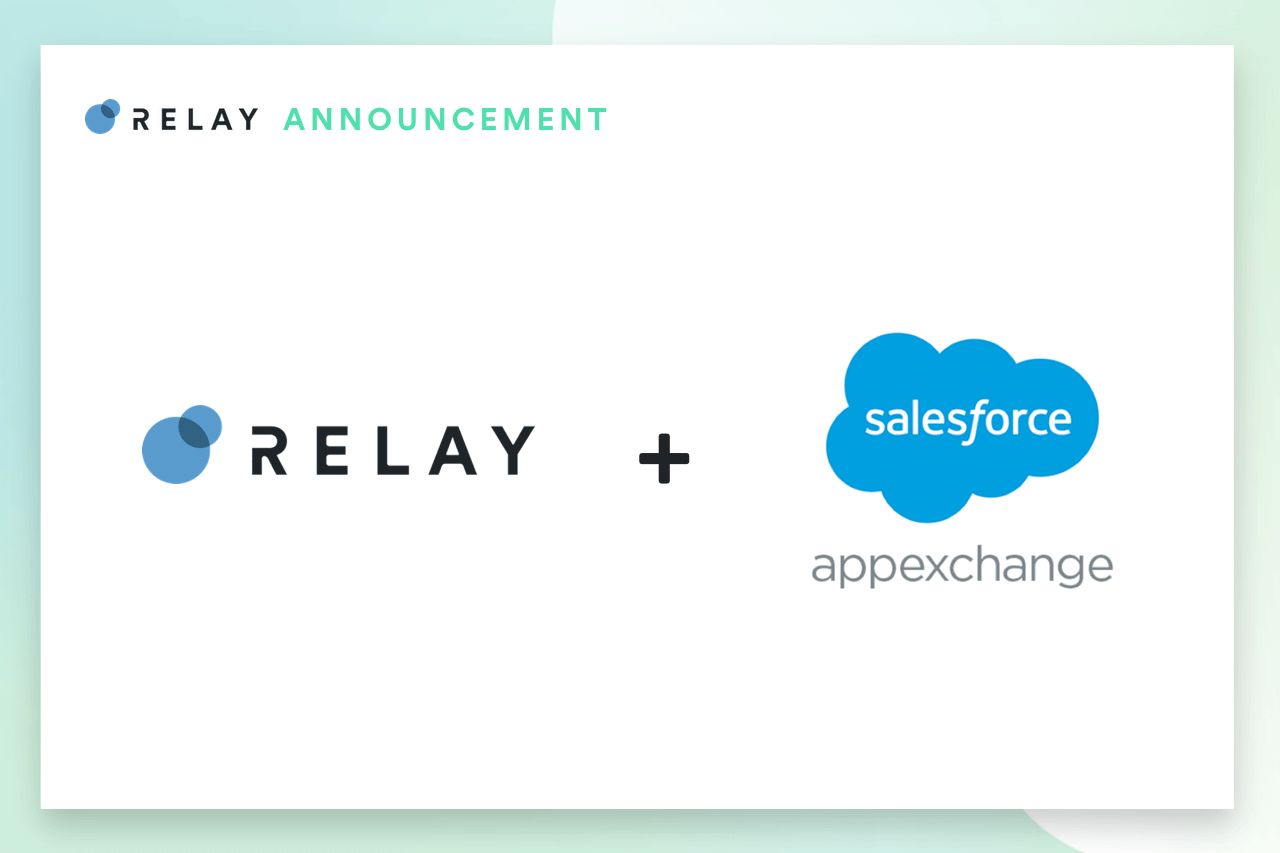 Post
Relay Network's Salesforce Cloud App is Now Available on the Salesforce AppExchange
When we look for product enhancement opportunities, our client needs are always top of mind. That's why, when we saw the opportunity to make our Salesforce integration even easier by being listed on the Salesforce.com AppExchange, we jumped on it. After a rigorous application and approval process, we are proud to announce that Relay's Salesforce Cloud App is now listed on the Salesforce.com AppExchange! 
Relay's Salesforce Cloud App enables businesses who leverage Salesforce Cloud applications to integrate Relay Customer Feeds in their Salesforce instance more seamlessly, leveraging their existing Salesforce data, workflows, and processes. Relay Customer Feeds complement the Salesforce platform, allowing businesses to amplify their customer reach on a new B2C feed channel, proven to drive more engagement and outcomes through timely personalized experiences. Additionally, user activity and event data tied to Relay Customer Feed experiences are automatically pushed back into Salesforce, so businesses can track and measure performance of campaigns without any workflow disruption.
There is no development necessary to take advantage of the app, making it easy to do business with Relay. And by listing our app on the AppExchange, the Relay Salesforce Cloud App will remain compatible with the latest Salesforce releases and maintain security standards upheld by the Salesforce platform. We are committed to providing the best product for our customers, so ensuring that there is ongoing support is pivotal to that promise.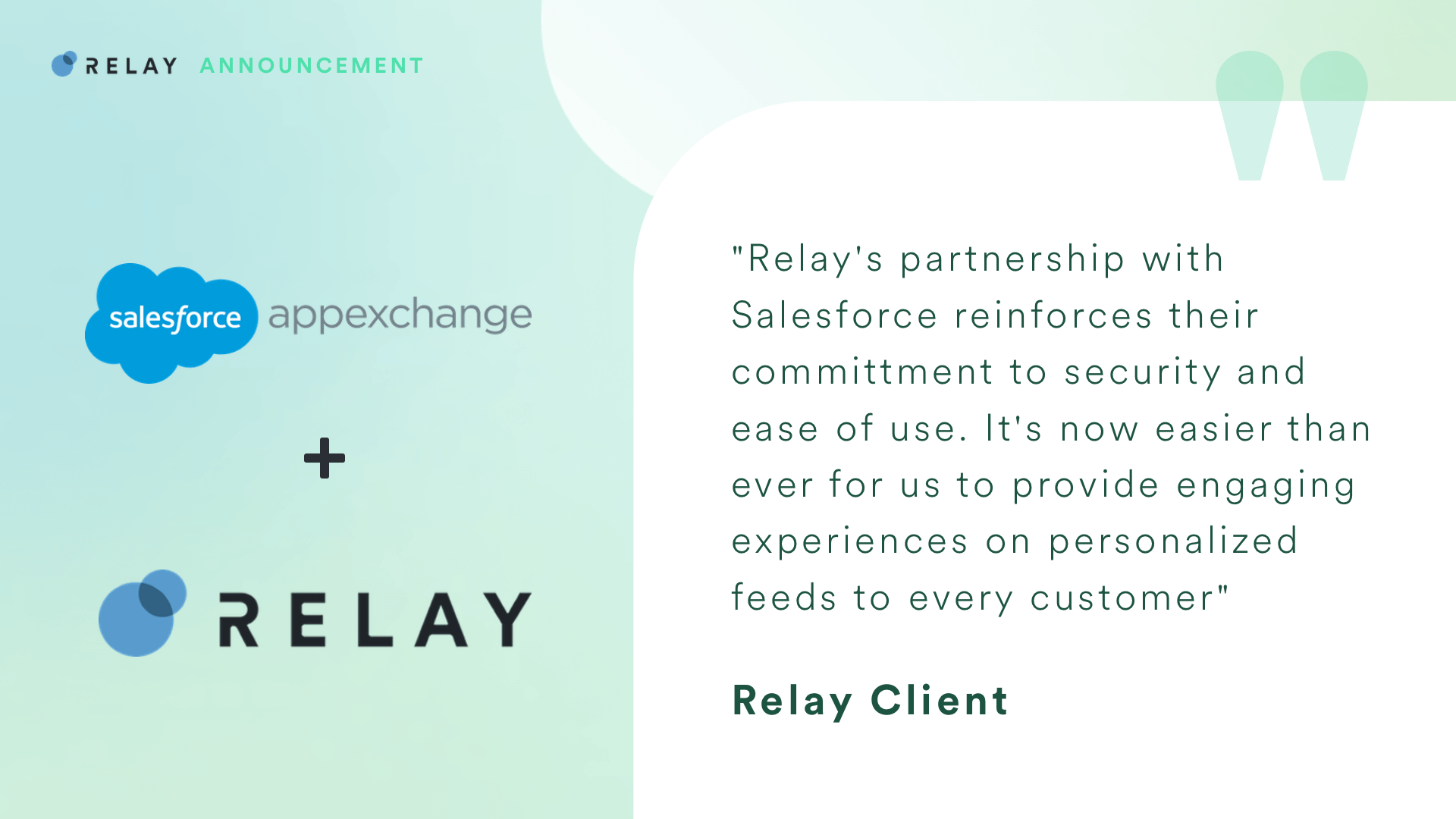 We are proud to partner with Salesforce, the leader in CRM software, and look forward to serving our customers better through this new app. Relay's Salesforce App is currently available to everyone.
If you are interested in learning more about Relay's Salesforce Cloud App for your business, get in touch with us here.
If you are a current client who would like to explore opportunities using Relay's Salesforce Cloud App, please reach out to your Client Success Manager.
If you would like to try out the Relay Feed, you can have it sent to your phone using the link below: