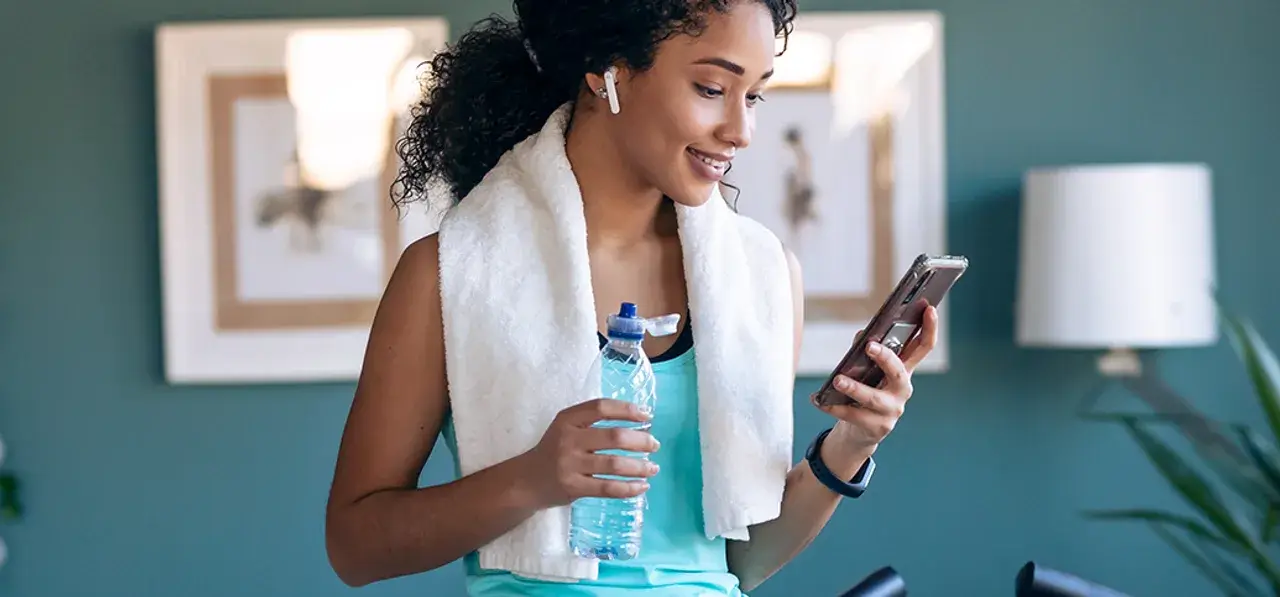 Post
The Quantifiable Impact of Relay for Health Payers
Member engagement continues to be a top priority for health payer organizations, especially given the ways in which it has been shown to improve member sentiment, lower cost of care, and increase employer group retention.
But with the reliance on legacy tools, including email, direct mail, and web portals, health payers have an opportunity to adopt more innovative digital solutions that enable meaningful engagement with their members through relevant and educational content. And because health insurance members are influenced by the digital experiences they have with other consumer brands, they have come to expect the same relevant, timely, and easy interactions from their health plan.
So, how can health payers meet the needs of their members while also sharing the information most important for leading healthier lives, lowering cost of care, and building trust?
At Relay, our goal is to help our health payer clients engage with their members more meaningfully in ways that build trust, drive healthier behaviors, and lower overall costs using our solution, the Relay Feed. A dedicated, HIPAA compliant, 1:1 channel, the Feed combines the power of social feeds with the information most important for members to lead healthier lives.
To better understand the impact that Relay can have for a health plan, we commissioned Forrester Consulting to conduct a Total Economic Impact™ study. Forrester consultants interviewed Relay clients who had experience with Relay. They uncovered incredibly meaningful findings in terms of streamlining member onboarding, enabling ongoing engagement and re-engagement with members, eliminating direct mail, improving member health and satisfaction, and delivering timely and important communications to members.
In fact, one of the interviewed clients, the marketing director at a health insurance organization, shared,
From an educational and comprehension perspective, since we've been sending critical information out through Relay, members have been engaged and the satisfaction rates have been high.
We dive deeper into those findings below, but if you are interested in reading the whole study, click here.
Onboarding
New member onboarding traditionally relies on large and costly mailers that include detailed information about the health plan, but minimal guidance on how to complete and understand the onboarding process. Health insurance plans are historically difficult to navigate, and with the increased consumer demand for digital tools, many health plans were seeking an innovative and streamlined way to guide new members through the onboarding process.
According to the Forrester study, to solve this challenge, interviewed clients leveraged the Relay Feed to revamp their member onboarding by delivering important educational experiences that clarified each step of the onboarding process, simplifying it for members. In fact, one of the interviewees, a director of marketing strategy at a healthcare services organization, saw so much success using Relay for their onboarding experience that they will be transitioning all future member onboarding to the Relay Feed.
Ongoing Engagement
Post-onboarding, it can be challenging to sustain meaningful engagement with members. However, the ability to drive ongoing engagement is extremely valuable to health payer organizations in terms of building trust, increasing preventive care practices, and driving healthier member behaviors. Interviewed clients reported struggling with ongoing member engagement and influencing those behaviors in their previous environments, but when they used the Relay Feed, the marketing director at the health insurance organization noted the following results:

Re-engagement
Additionally, health plans are always looking for ways to re-engage members who have otherwise disengaged from the various channels they use for member communications. In terms re-engagement in healthcare, one of the ways that it has been measured is through the ability to close care gaps for members. Since care gap closures were exacerbated by the pandemic, this has been especially important for health plans to address. Using the Relay Feed, the marketing director at the health insurance organization saw:

Most importantly, the study noted, "Overall, activating dormant members helped customers become healthier, and thus lower cost of care in the long term." Not only did re-engagement lead to healthier outcomes for members, it also impacted the health payer's bottom line.
Elimination of Direct Mail
One of the primary ways in which interviewed organizations have reached out to members is through direct mailers. These mailers are comprehensive, and therefore, costly, and with the shift to digital, health payers were not seeing the follow through rates they wanted and expected from these initiatives. One of the interviewed clients, a director of marketing strategy at a healthcare services organization, noted that they relied heavily on direct mail for customer outreach, but as they moved increasingly toward engaging members on their Relay feeds, they reduced their mailings by 25%. In fact, they reported that by 2023, they would move completely to digital onboarding by Relay and eliminate the millions of pieces of physical mail that were dedicated to that campaign.

Anecdotally, health payer clients shared that during the height of the pandemic, having an established channel like the Relay Feed, which their members already relied on for important health information, was invaluable as a resource. One of the interviewed clients, the director of marketing strategy at the healthcare services organization, noted,
Had we not had Relay during COVID-19, we would have been in big trouble. We would not have been able to keep our members apprised of everything that was happening so quickly… I can't imagine doing our job without it.
To learn more about the impact that Relay can have on your organization, download the full study here. You can also tune into our webinar featuring Forrester that dives deeper into the findings from the study here.