Introducing:
The FeedCast
Relay's Monthly Podcast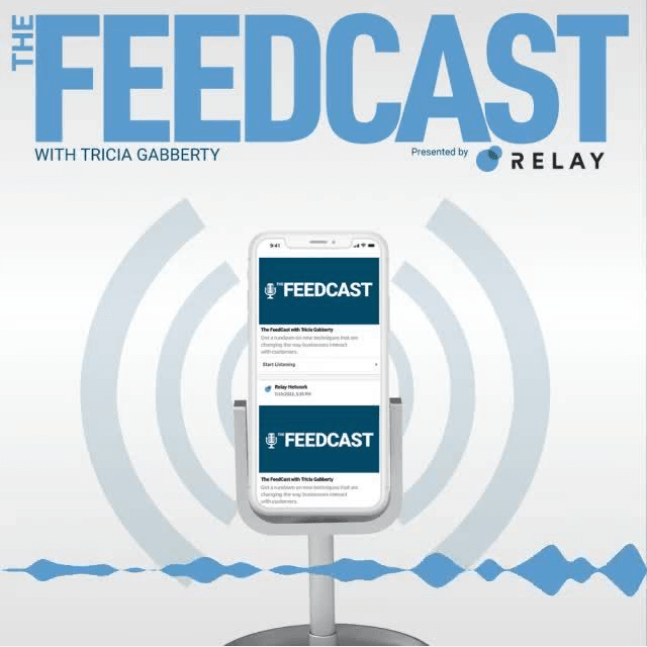 We are proud to announce the launch of our very own podcast, The FeedCast, hosted by President of Darkhorse Consulting, Tricia Gabberty and presented by Relay!
The FeedCast is a monthly podcast that will feature interviews with cross-industry experts who will share their experiences, lessons learned, and other helpful anecdotes as it pertains to customer engagement. In under thirty minutes, you'll gain usable customer engagement—and re-engagement—insights and strategies from informative discussions with curated subject matter experts. Be on the lookout for our first episode launching Wednesday, February 1st on all streaming platforms!
Sign up here to receive a link to the FeedCast directly to your inbox each month.
To learn more about Relay and how we are transforming customer engagement, reach out to sales@relaynetwork.com