Click here to watch the full exchange.

---
As the leading healthcare technology event, HIMSS advocates for global healthcare reform utilizing the power of information and technology. Although every industry has been impacted by the pandemic, it has become critical for healthcare providers to engage with members more meaningfully throughout their member experience to improve trust and drive loyalty. Unsurprisingly, member experience was a central focus for the HIMSS 2021 event. Relay's very own Dan Sweeney was invited to speak on how to engage members in a truly meaningful way.
Does NPS Truly Reflect Actionable, Valuable Customer Engagement?
More than 60 million U.S. consumers are connected to a company that matters to them via Relay's engagement solution, the Customer Feed. Dan Sweeney's extensive experience working with a multitude of healthcare providers to engage their members using Relay's channel, supplied him with a unique perspective on how to address the current challenges with member engagement.
"It is typical for healthcare providers to reference NPS (net promoter score) as a KPI for customer engagement. However, we know that NPS is comprised of low survey completion rates. This means that the results are not reflective of the majority opinion. NPS is also skewed by recent transactional bias. Additionally, survey questions focused on specific topics and concerns creates a confirmation bias." Dan Sweeney shared in his speaking session at HIMSS 2021.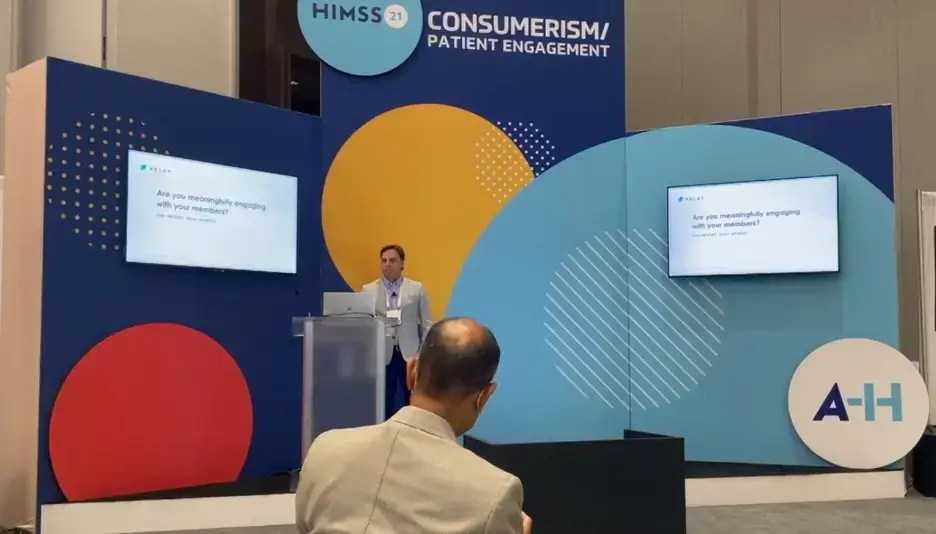 Dan continued to share that Relay has discovered and defined a series of high value, mutually beneficial experiences in healthcare that nurture member and patient relationships while also driving significant outcomes for healthcare providers. These personal and relevant interactions build confidence and establish trust, compelling members to stay engaged and increase satisfaction with their health payer. Meaningfully engaging with members through these experiences is the key to unlocking lifetime value.
If you want to learn more about how Relay meaningfully engages with members, take a closer look at the Relay Healthcare demo here.