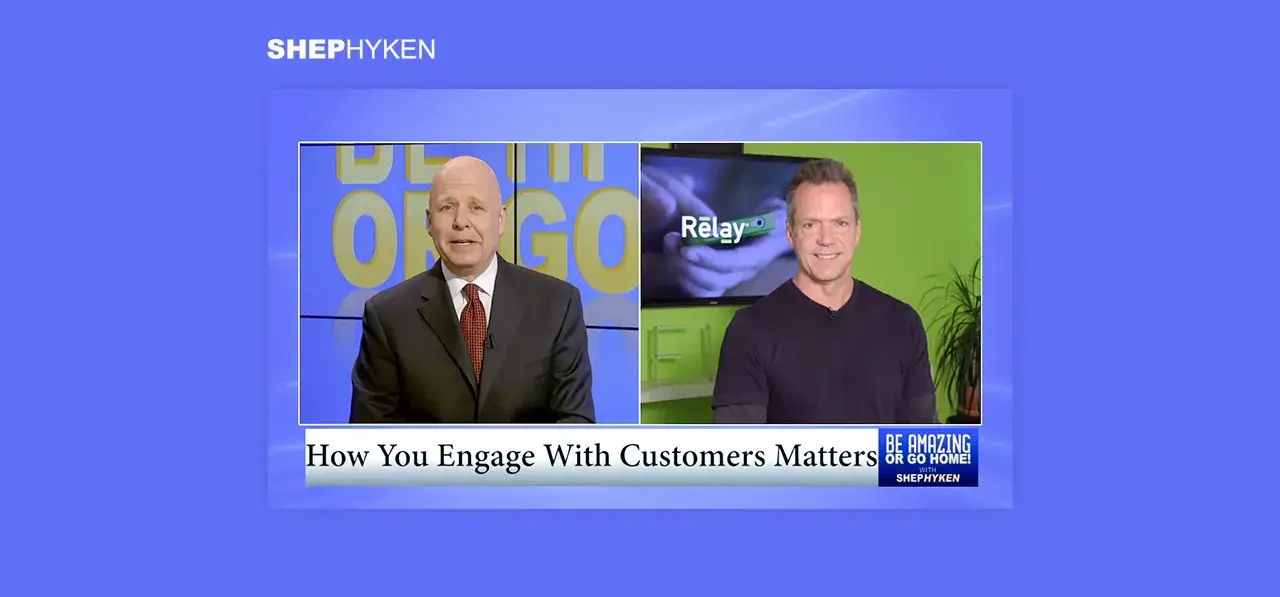 Post
Relay CEO Matt Gillin Featured on Shep Hyken's Be Amazing or Go Home
This past December, Relay CEO and Co-Founder Matt Gillin was invited to be featured on Shep Hyken's latest season of Be Amazing or Go Home. Shep is a customer service expert, award-winning keynote speaker and New York Times bestselling author who works with companies and organizations who want to build loyal relationships with their customers and employees. On his show, Shep interviews leaders who are revolutionizing the way in which businesses interact with their customers.

Watch Matt's interview with Shep to see how our Customer Feed is breaking the mold of traditional communication channels for truly personalized engagement with every customer.
After the interview, Shep featured Matt and our customer engagement solution in a Forbes article, "Transform the Customer Experience." View the full article here.
He also featured Matt on his podcast, Amazing Business Radio. Listen here!