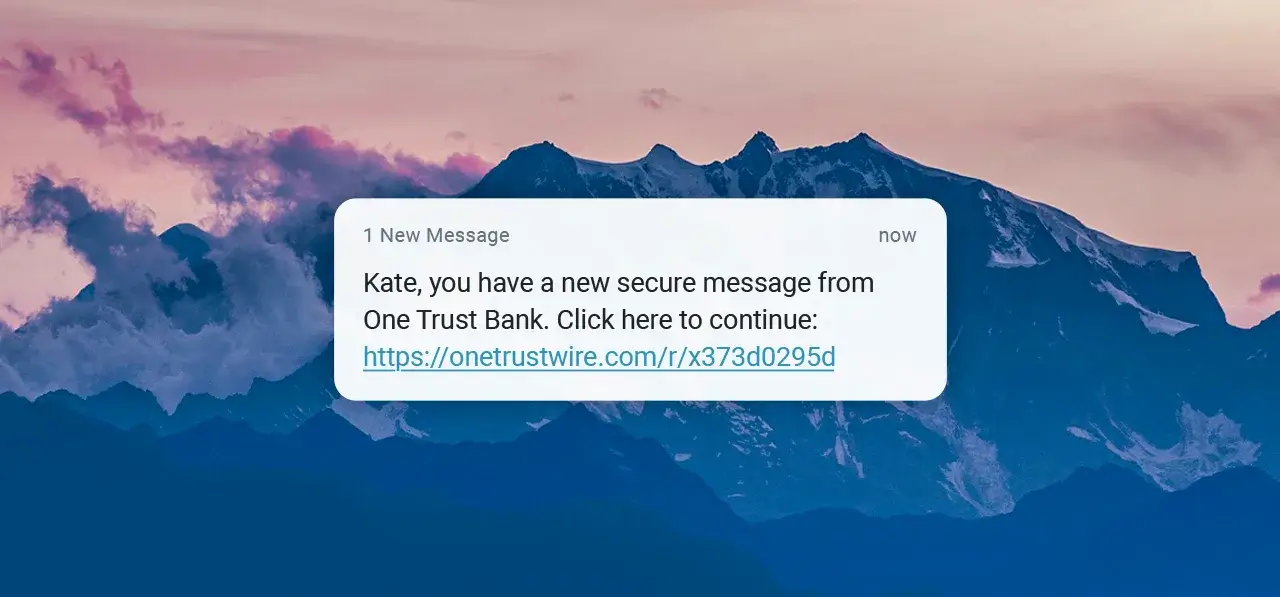 Post
Why You Need Guided Customer Service Now More Than Ever
Companies that act quickly and provide proactive information and support to customers during critical moments demonstrate customer commitment, earn trust and sustain more revenue than those who don't.
With consumers everywhere adjusting to new, uncertain realities, businesses are trying to put out two fires at the same time: first, to deal with a massive influx of customers reaching out and seeking answers, and second, to decrease customer anxiety and solve problems before they develop.
Gartner research shows that organizations who don't just weather the changes, but develop comprehensive action plans, break away from their peers and sustain 3x more revenue than their lagging competitors in the following 5-7 years.
This week, Relay delivered 12 million communications for clients committed to supporting their customers. Listed below are the 8 most requested experiences.
Challenge: Manage Increased Call Center Activity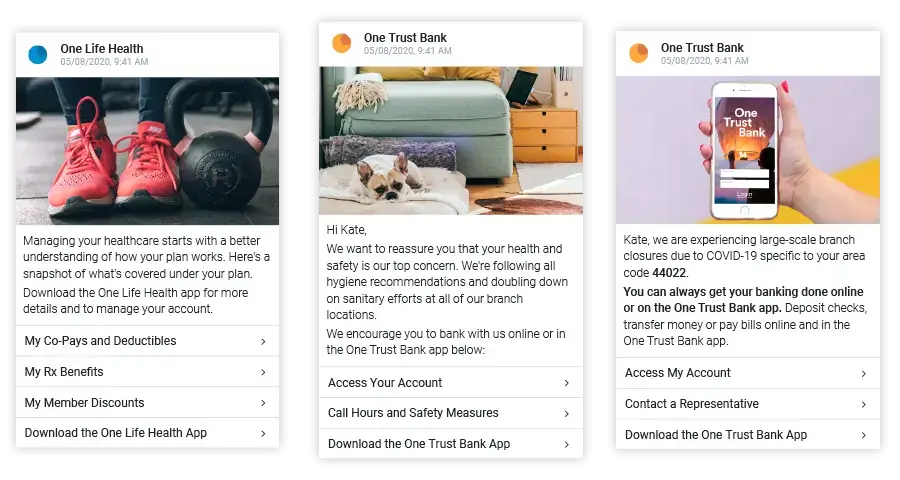 1. Reduced Call Times, Faster Resolution
Because of their one-to-one nature, phone calls are one of the most costly solutions to address customer needs. For many industries, inbound calls are overwhelming call centers, creating a spike in wait times and exacerbating customer frustrations and anxieties. Relay helps call center agents send the crucial information customers need directly to their mobile phones, leading to a 50% reduction in call handle times.
2. Reduced Inbound Call Volume
Before the pandemic, Relay's mobile engagement channel was already yielding 10x more engagement than traditional methods of outreach like email and outbound calls. Now, in the wake of coronavirus, our highly responsive channel is helping clients quickly build and deploy proactive messages of support, reducing customers' need to call by 35%.
Challenge: Move Face-to-Face Interactions to Digital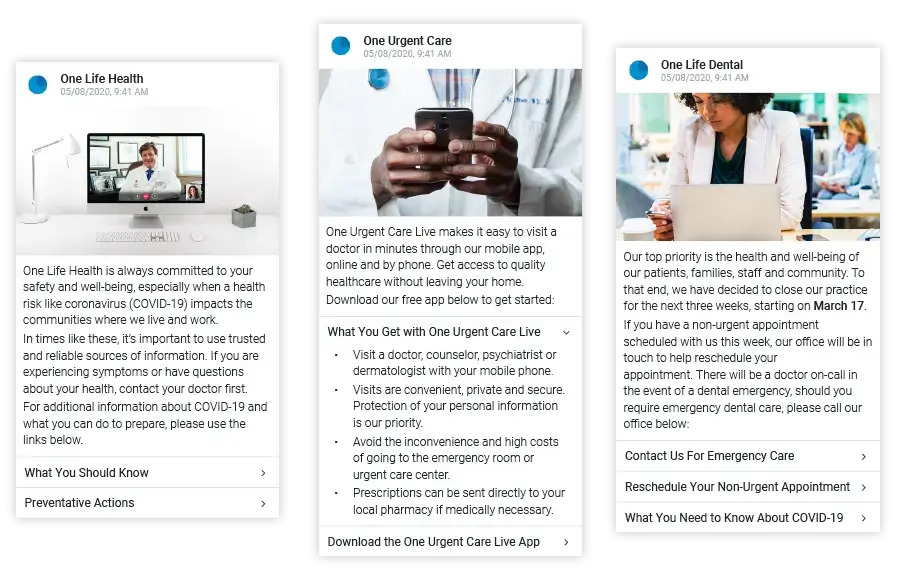 3. Telehealth and Telemedicine
Healthcare providers and insurance plans began offering telehealth services to consumers as a convenient alternative to visiting the doctor. Now, these services are essential to fighting this pandemic. Relay helps healthcare companies quickly onboard consumers to virtual platforms, leading to a 45% increase in telemed utilization, while providing personalized attention that makes them feel safe and supported.
4. Drive App and Portal Usage
Businesses have all invested in apps and portals designed to answer customers' most common questions and increase self-service. But customers still have to work hard to locate the answers they need, or lack confidence to know if the content is meant for them. In stressful times, customers need more guidance. Adding Relay to your customer engagement strategy directs customers to the specific tools for their unique need and situation, leading to a 130% increase in portal registrations and 90% increase in app downloads.
5. Provide Product Education and Tutorials
Without being able to visit the physician's office to receive treatment or the bank branch to make deposits, companies are turning to digital methods to provide product education and tutorials. With Relay, videos, step by step guidance and personalized instructions are sent directly to a customer's mobile phone and always accessible.
6. Cross-Sell and Upsell
Bankers, wealth managers and insurance brokers rely heavily on face-to-face interactions with clients to recommend new products and deepen relationships. Our personalized mobile channel makes it easy to switch these moments to digital, delivering guided experiences that were once provided in person but in a way that feels tailored to the individual.
Challenge: Build Goodwill and Reduce Customer Anxiety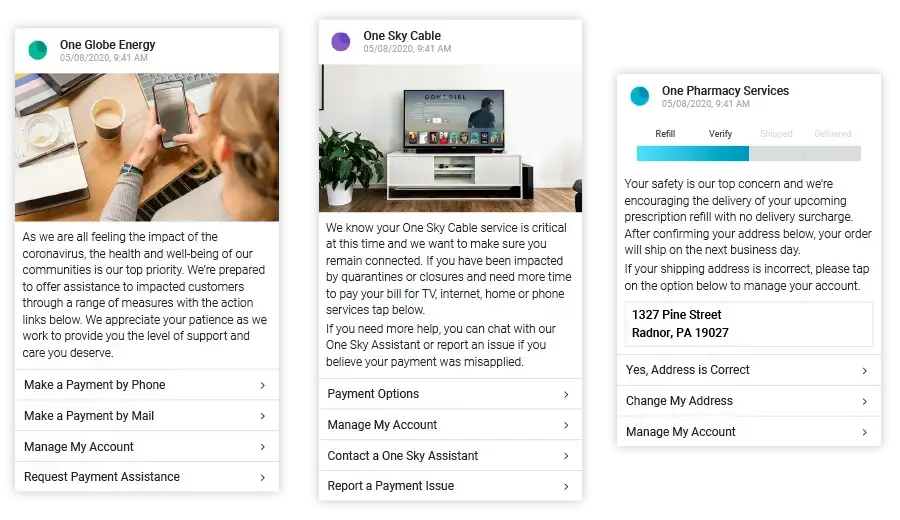 7. Manage Collections and Payments
Many of our clients are dealing with the stress of closing their call centers, especially those that handle collections, making it more difficult to answer critical billing questions and collect payments. In the last week, we've been able to build and deploy personalized, guided billing experiences to make customers feel at ease and make collections more streamlined for our clients.
8. Operational Changes
Home services industries like cable and energy are suddenly in the spotlight as much of the population is forced to stay home. These businesses are putting internal plans into place to help their customers through this crisis, like late-payment forgiveness and frozen rates. These types of actions show the true character of a business and build trust and loyalty with customers in difficult times, and we've been humbled to help our clients deliver these messages of support more effectively.
How Relay Can Help
Since its inception, Relay's mission has been to make it easier for businesses to engage and support their customers. Our guided service platform enables essential businesses like banking, healthcare, and insurance to deliver proactive, personalized and secure digital guidance in these pivotal moments.

Like you, Relay is dedicated to helping our clients manage these uncertain times. Here are a few of the ways we're doing that:
We have developed a "quick launch" protocol to assist clients who need to launch new programs, messages or capabilities quickly.
We have prepared industry-specific coronavirus message templates to simplify and accelerate turnaround times for our clients.
We have dedicated teams ready that can assist clients through every step of deploying their mobile engagement program, from message creation, to customer onboarding and ongoing optimization.
Learn more about why Relay is best positioned to guide your customers or request a demo.