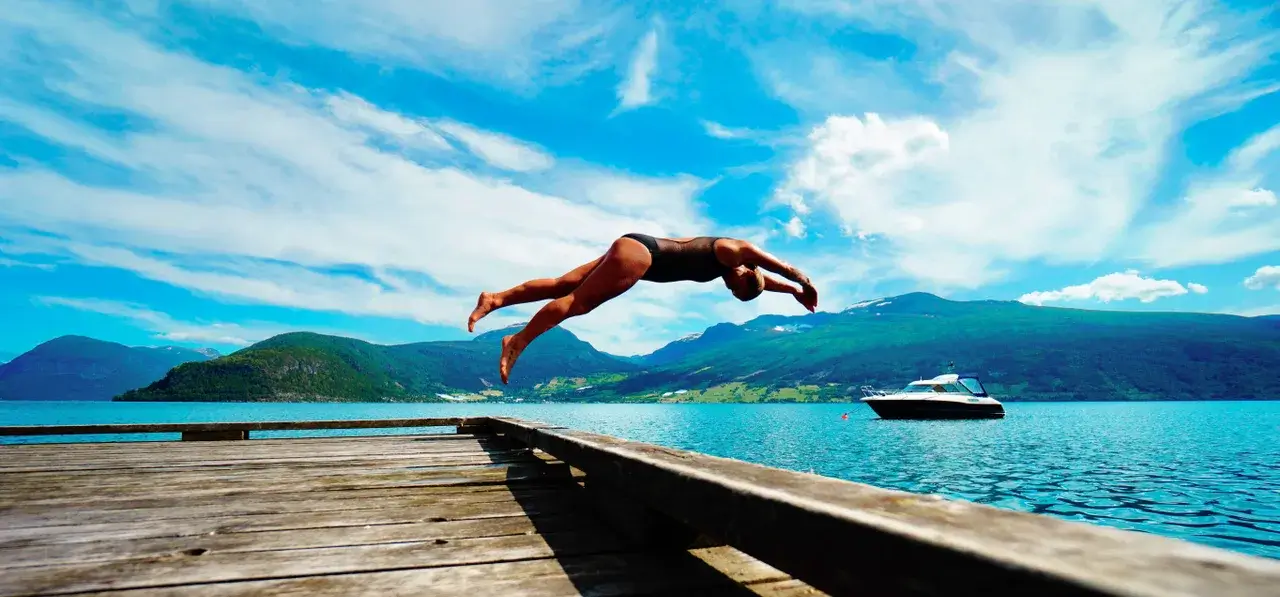 Post
Healthcare Member Engagement Leads to Fewer Gaps in Care, More Preventative Screenings
High healthcare member engagement is proven to increase healthy behaviors and better outcomes. But healthcare companies are facing a communication challenge. Traditional methods of outreach like calls and mailers are more expensive and less effective, and members tend to only engage when they have a critical need – often relying on costly phone calls to get in touch.
Independence Blue Cross partnered with Relay back in 2013 because they were looking for a better way to communicate with and serve their members. Since then, they've completely transformed their healthcare member engagement and communication strategy. Nearly two thirds of their member population is digitally engaged today, resulting in fewer gaps in care, higher medication and immunization compliance, and less non-emergent ER visits. Here, Brian Lobley, EVP of Health Markets, gives an in-depth overview of our partnership and IBX's impactful successes.
A new approach to healthcare member engagement
When did you first partner with Relay Network, and what was the initial reason?
In January 2013, we announced our contract with Relay Network and the launch of IBX Wire®, a personalized, HIPAA-compliant way for us to communicate with our members using a simple text message. We had been looking for new ways to connect with our members to help them maximize their plans and stay healthy through proactive outreach and education. Relay was able to help us do that in a way that ticked all of the boxes: Incredible user experience, secure, and most importantly, we are able to communicate with members in the way they want to be reached.
Within the first year of offering IBX Wire, more than 90,000 members opted into the channel. We were so pleased with the capability that we expanded the service just 10 months after our launch to include our individual consumer prospects. This allowed us to educate consumers about the Affordable Care Act and provide them with an easy way to get more information or enroll in a health plan.
What was your customer service experience like before partnering with Relay Network?
Caring for our members has always been a central element of how we do business. Prior to IBX Wire, we communicated in the same ways as most other businesses: phone and direct mail. However, we understood that people wanted to be able to communicate with their health insurer in the same convenient way they were interacting with other industries. Ultimately, what we created with Relay is a way for us to expand and enhance how we connect with our members.
One of the key things our relationship with Relay allowed us to do was provide our members with a mobile platform that was secure, easy to use, and personal. Personalization is also a critical piece in IBX Wire's success. We can send a customized message to our members living with diabetes who missed an A1C test, or a mammogram reminder to women who missed their annual screening. Nearly 60 percent of our members with chronic conditions are opted in to our digital messaging, allowing us to reach members and help them better manage their health.
How has the relationship evolved since?
We take a multi-channel approach to reach our Independence members, and IBX Wire is a key piece of that strategy. In the six years since launching IBX Wire with Relay, we've been able to expand the service exponentially. We've gone from simple reminder messages about choosing a primary care physician to highly personalized messages vital to the health care of our members, like refilling prescriptions or getting a preventive screening. Overall, nearly two-thirds of our subscribers have opted to receive email messages, text messages via IBX Wire, or both.
For more IBX success metrics, you can view the full case study here.
What specific issues or challenges did Relay help resolve?
Relay helped us cut through the digital clutter and provide our members with a secure and simple way to stay informed about their health plans – sent straight to their smartphones. Through IBX Wire we can send personalized reminders to our members about their health, like when it's time for an annual visit or screening. We can quickly link them to a digital ID card or – if needed – a health coach. We can also share money saving tips and discounts. For example, if someone uses the ER for a non-emergent service, we can send them information about urgent care centers in their region.
The results of our member outreach are powerful. For instance, members who are digitally engaged are 14 percent less likely to use the ER for non-emergent reasons. We have also seen a 20 percent higher switch rate to generic medications for members that receive messaging vs those that do not. Generics cost one-tenth of a brand name drug, so that's a good savings opportunity for our members.
The importance and relevance of increased engagement with our members cannot be overstated.

Brian Lobley, EVP Health Markets at IBX
What was the biggest success to come out of the partnership with Relay?
The importance and relevance of increased engagement with our members cannot be overstated. More specifically, our ability to help our members close gaps in care has been significant. For members who opt-in to IBX Wire, we are seeing an increase in preventive screenings, like colorectal and breast cancer. We are seeing members choose lower cost care options, like urgent care centers over the emergency room for non-emergent issues. And we are seeing members better adhere to their chronic care routines, like getting regular A1C tests.
All of these pieces have a positive impact on the health of our members.
Do you have any numbers or statistics that can show the impact that working with Relay has made on your business?
We have two-thirds of our commercial subscribers digitally engaged with us. When looking at our engaged population across our book of business, we see 14 percent less non-emergent ER visits and 42 percent more medication compliance compared to members who are not engaged. We've also seen an 11 percent increase in members getting their preventive screenings, and 20 percent of our members that received messaging have switched from higher cost brand name drugs to generic options. And when we messaged parents who have children behind on immunizations, we saw a 9 percent uptick in compliance.
What's next for your company and Relay?
We'd love to explore using IBX Wire with some of our doctors and health care professionals. We think there is a great opportunity for Independence to partner with health care providers to identify ways to continue bettering the member experience.
---
This interview was conducted by Technically Philly. View the full article here.