A leading health insurer is leveraging Relay's HIPAA-compliant texting solution to open a powerful new digital channel proven to drive healthier behaviors, improve outcomes and lower costs.
The Challenge
Independence Health Group had previously invested in great content and technology but needed a more effective way to drive benefit-maximizing utilization, medical adherence and digital adoption.
Only 12% of members knew where to go for care.
This insurer needed to augment its communications strategy with a new approach to drive better engagement, outcomes and savings.
The Results
With IBX Wire® by Relay, the insurer enhanced member engagement programs immensely, delivering proactive, individualized communications to be there for members during critical moments in their health and wellness journey. This increase in member engagement led to an 11% increase in preventative tests and screenings, a 20% increase in members switching from costly name brand drugs to generic drugs, and a 45% lift in calls to health coaches.
The IBX Wire® was recognized as Most Innovative Patient Education Campaign of the Year by Modern Healthcare and Advertising Age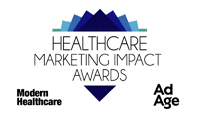 Download the Full Case Study
Learn more about how Relay increases care gap closures with proactive, simplified communications.