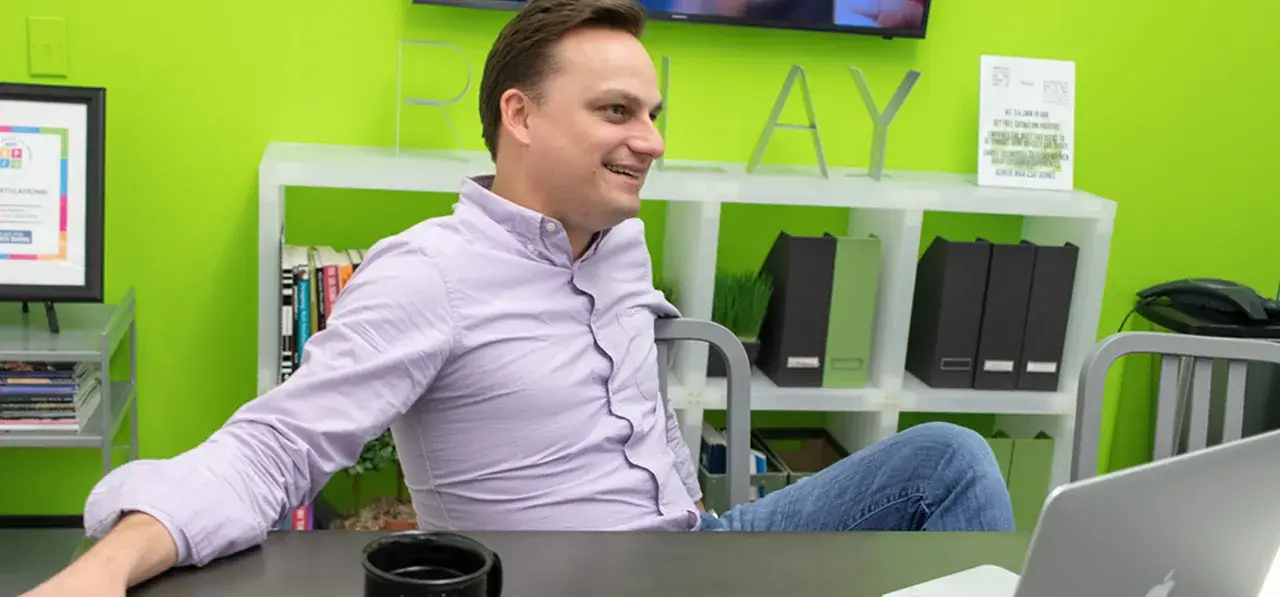 VP of Business Development Dan Sweeney never backs down from a challenge, or a chance to go toe-to-toe in 80's movie trivia.
What do you do at Relay?
At Relay, I sit at the intersection of the client's needs and our digital engagement capabilities. That's everything from developing new business relationships, identifying product/market fit, translating customer requirements into digital solutions, presenting insights from our work at industry events, and looking for ways to expand value for our clients. To do that effectively, I need to know all facets of Relay's business: how the tech works on the back-end, Relay's product roadmap, the economics of client program value, as well as how our clients' systems operate. My mission is to drive growth and be an advocate for my client.
What do you like about it?
Sales is a function of meritocracy. The new clients you sign and the value you deliver to the business have nothing to do with your age, tenure, or background. It has everything to do with your skillset and hard work. When you're working in an innovative space, you tend to build pretty strong client relationships. Finding that executive inside the client organization that's like-minded and entrepreneurial in spirit allows you to start with a seed of an idea and build a powerful partnership together from there. The "figuring it out" is the fun part.
What continues to energize me every day at Relay is that I've witnessed the business perception of digital communications drastically shift in just the last couple of years. We're on the front wave of a sea change to digital-first customer experiences, and not just in the areas you'd expect. The customer is demanding change from the business relationships that matter most to them — banking, health and medicine, retirement, home services, education… this is just the beginning.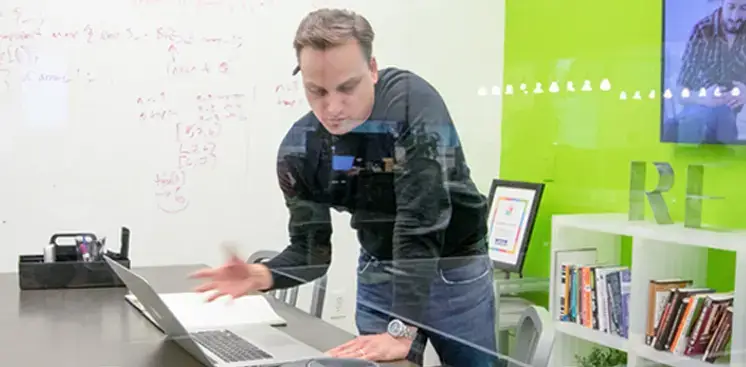 What advice would you give to someone who is interested in getting into sales?
Have a clear understanding of your personal goals and the achievements you're working towards. Have a 90-day, 1-year, and 5-year plan. The startup world in particular can offer quick emotional swings. You can go from feeling "I'm doing great!" to "Man, this is hard" in just the matter of a few hours. Being clear on your direction and deliberate with your actions can keep you insulated from that noise. That, and when you get in the room, just let your story fly.
What's your proudest accomplishment at Relay?
I led the charge in standing up the Specialty Pharmacy and Pharmacy Benefit Management verticals for our business. The applications within those spaces generate strong financial results for the businesses and healthier outcomes for the patients. In just 24 months, what began as a simple use case hypothesis has since grown into an established industry for us. Our work there has been recognized by the National Association of Specialty Pharmacies (NASP), profiled at their Annual Summit, and ultimately won a Healthcare Marketing IMPACT Award from Modern Healthcare in partnership with our client, Maxor National Pharmacy Services.