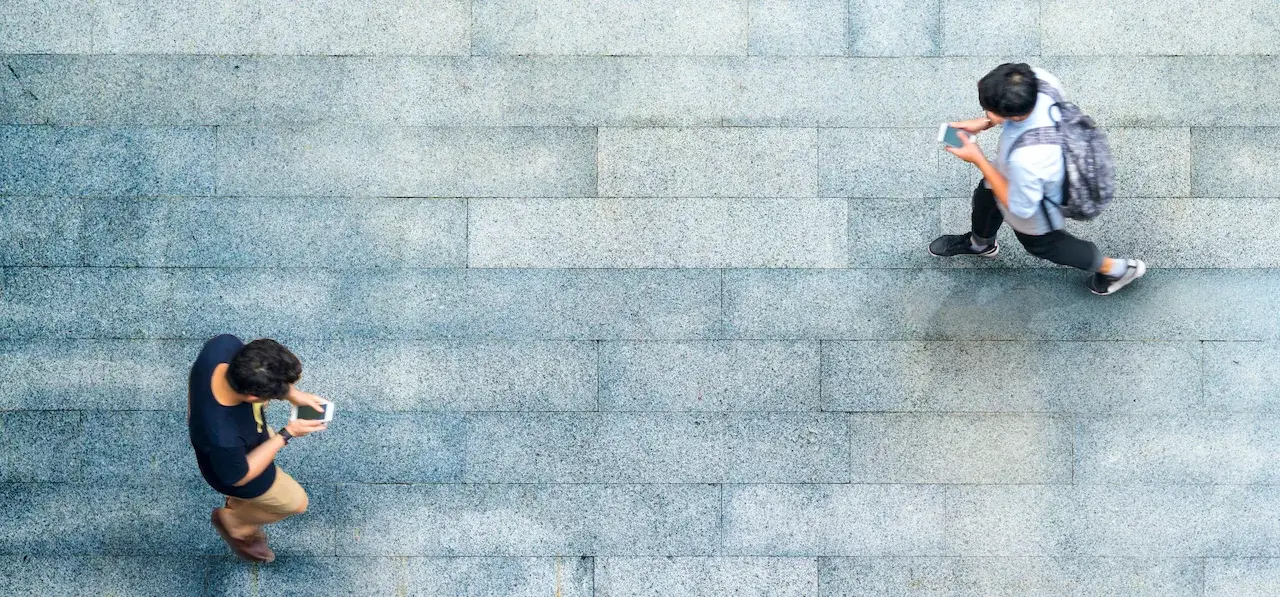 Post
New Study: Consumers Report Higher Willingness to Engage with Brands via Feed Technology
Organizations across industries have poured millions into digital strategies and tools to drive better engagement among customers, but in today's continuously evolving digital age, consumer preferences are changing. For example, a vast majority (82%) of retail banking customers want to be served digitally, but only 67% used their bank's mobile app in the past year, and even fewer are open to learning more about new offerings within the app. How, then, should organizations be leveraging digital tools to capture and keep their customers' attention?
In a study of employed U.S. adults, we set out to answer this question by better understanding consumers' attitudes and behaviors toward alternative engagement channels and formats, such as feed technology. The results may help guide how organizations, particularly retail banks and health insurance providers, choose where to deliver content to their stakeholders and, ultimately, improve their dwindling levels of customer engagement.
The report's topline takeaways include:
Feeds are Consumers' Preferred Formats when Spending Time Online
The results of our study show a clear affinity on behalf of consumers for feeds, and not solely in the context of news or social media. The study found 57% of respondents spend "half" or "most" of their time online scrolling through feeds, signaling that the feed is a format that consumers have grown accustomed to in all facets of their lives.

For organizations in any industry, this represents a shift in the ways that consumers are looking to communicate with the businesses and services they engage with. Seventy-two percent of respondents say they're more willing to engage with their bank or health insurance provider on a regular basis if provided content that was personally relevant in a feed format.
For industries where customer dormancy or lack of brand affinity is an issue, customer feeds represent a huge opportunity to reach customers where they are, in a format they are comfortable engaging, using hyper-relevant content. As the aforementioned research shows, customer feeds offer a way to drive consumers to crucial messaging that they need that can help carry them throughout their lifecycle with the brand. Learn more about the impact of customer dormancy from Relay's commissioned study with Forrester,
Learn more about customer dormancy from Relay's commissioned study with Forrester,
"Reverse Disengagement with Contextually Relevant Content"
Another benefit uncovered by the report is that consumers like the ease of feed technology. Thirty-five percent of respondents say they like how easy feeds are to navigate, and 34% like how relevant the content is to them. Because the time consumers spend engaging with a brand is valuable and scarce, feed algorithms maximize engagement by elevating the most contextually relevant and valuable content at that moment.
Consumers Want Brands to Leverage their Preferences to Tailor More Personal Content
Contrary to popular belief, the results of the study found that most consumers are more than amenable to organizations leveraging their data and past purchasing decisions to tailor more relevant experiences to them. They even prefer it, and the proof is in the stats.
Our data found that 77% of consumers are comfortable with websites and social media platforms using data related to their preferences and past purchases. While data privacy fears have not gone away, consumers are largely indicating that they're willing to forgo a certain level of privacy in order to receive a more personal content experience.

Feeds offer businesses a tremendous opportunity to capitalize on the fact that they are widely trusted among consumers. Seventy-four percent of respondents have reported that they "always" or "more often than not" trust information displayed to them via a newsfeed. Only 3% reported that they "never" find content related to their interests when scrolling through feeds.
For businesses looking to get a jump on their competition and create exceptional experiences, feed technology offers them a direct path to where their customers are with content that's personal to them and content they can trust.
Summary of Results
Today's customer engagement strategies are inadvertently driving customers toward dormancy and active disengagement because most organizations haven't evolved with their customers' changing digital behaviors (two-thirds of retail banking consumers are disengaged with their current banks).
By leveraging our report's findings and using customer feeds to deliver more tailored, meaningful content, organizations may begin to reach those customers who aren't engaging with traditional business-to-consumer communication and marketing channels.
This is crucial for businesses looking to avoid having consumers opting out of communications with an organization. A recent report we commissioned with Forrester found that nearly 75% of businesses agree that customers have increasingly opted out of their marketing communications over the past year. This is troublesome, as the cost of reacquiring a churned customer is vastly greater than the cost of acquiring a new one. To prevent this type of churn, businesses must latch onto the power of feeds and target their audience with relevant, personal content.
Next Steps
If businesses want to meaningfully engage with their customers, they need to meet them where they are, doing what they're doing. And for most, that's scrolling through feeds. With our feed technology, organizations can evolve their digital transformation strategy to be digital for all.