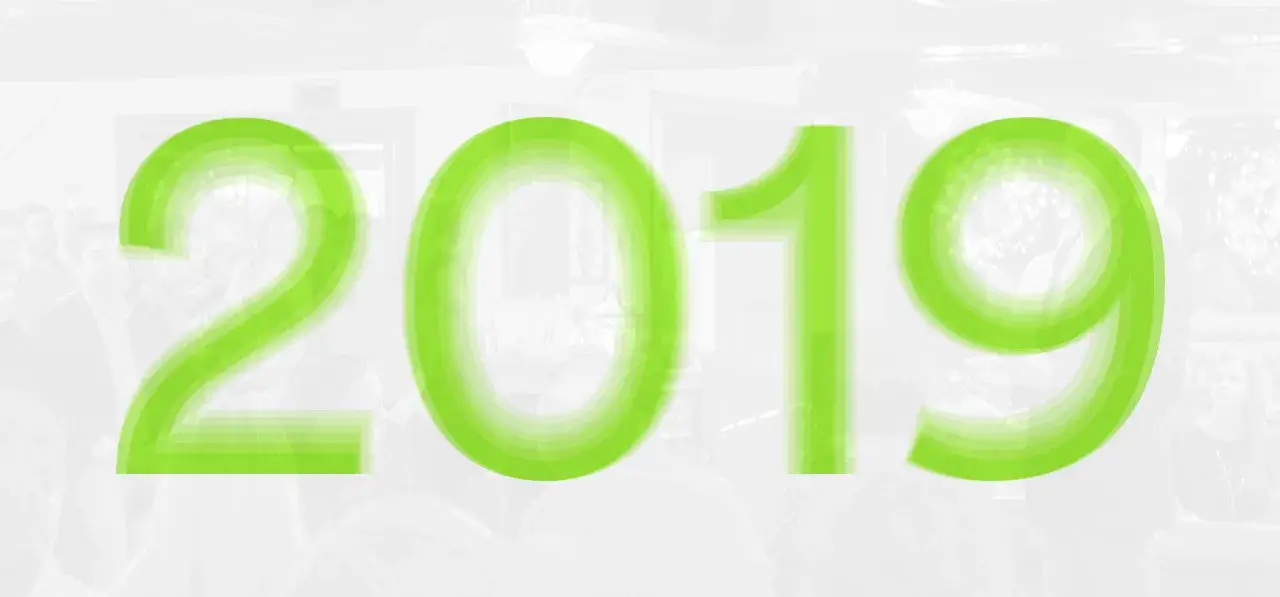 We kicked off the year by launching a brand new website and ended the year raising a round of funding. We grew our team, expanded into new industries, solved new customer engagement challenges, released new platform features and offerings, and successfully connected more than 35 million people to the most important businesses in their lives.
In 2020, we are more energized than ever about the future of customer engagement. Leaders across every industry are hyper-focused on customer experience because of its criticality to customer retention, engagement, growth and profitability. Relay is uniquely positioned to impact those core metrics for service-based industries like banking and healthcare because we provide proactive, personalized engagement on a secure mobile channel that works.
This year, we've got even bigger plans, and we're so grateful for the opportunity to partner with incredible brands and brilliant people to deliver best-in-class customer experiences.
---
$30 million in growth capital investment

In December, we completed a $30 million growth capital investment from LLR Partners to accelerate innovation of our breakthrough mobile engagement platform and growth within our primary verticals. At a time when customer retention is critical for the enterprise, 2020 promises to be a big year as businesses look to stay ahead in fiercely competitive industries and meet customers' demands for effortless experiences.
---
Relay gives IBX a new way to connect with members that checks all the boxes: Incredible user experience, secure, and most importantly, the ability to communicate with them in the way they want to be reached.
We're proud to be part of the diverse, vibrant Philadelphia ecosystem, and partnering with major players like Comcast and IBX has allowed us the opportunity to make an impact across completely different industries right in our own backyard, and was featured in Technical.ly Philly this past year. Brian Lobley, EVP, Health Markets at IBX, discusses more details about our partnership.
---
Modern Healthcare Award for Medicaid engagement solution

Leveraging Relay's mobile engagement solution, BlueCare Tennessee is pioneering a new way to reach, support and serve its Medicaid members. This innovative approach to addressing the needs of this unique population earned them a Digital Campaign of the Year award by Modern Healthcare and Ad Age. From guiding expecting mothers through critical stages of their pregnancy to proactively engaging members before re-enrollment periods, BlueCare has elevated the level of care it's able to provide to this previously hard-to-reach population through proactive mobile engagement and support.
---
Relay CEO featured on Shep Hyken's Be Amazing or Go Home and Forbes
The world is now on-demand and highly personalized
The secret of the game is to make it easy and frictionless.
Shep Hyken, customer service expert and best-selling author, interviewed Relay CEO Matt Gillin on his show, Be Amazing or Go Home to discuss how the Relay Customer Feed is breaking the mold of traditional communication channels for truly personalized engagement with every customer. After the interview, Shep featured Matt in a Forbes article, "Transform the Customer Experience."
---
Our vision for proactive customer service
It's outreach, but targeted and prescient, customer service.
Consumers today expect simple, convenient experiences where their needs are met proactively and everything feels tailored and personal. In this article featured in Forbes, our CMO Brie Tascione discusses how businesses can bridge the gap between inbound service and outbound marketing with a concept we call 'proactive service' in order to meet the rising needs and expectations of today's customer.
---
New releases with speed, convenience and agility in mind
This year, our product team focused heavily on updates and new features that would save our clients time, while accelerating productivity and scalability. With new capabilities like Portal File Upload, Agent SSO and our integration with Salesforce, we are empowering our clients to streamline their workflows and allow more meaningful engagement moments to happen with their customers.
If you want to learn more about these capabilities, contact your Client Success Manager if you're a client, or send an email to our sales team for a product demo.
---
More Highlights
Relay was named a Top Workplace in Philadelphia and received a special Appreciation Award for high employee marks in that category.
We're currently serving 35 million users, and adding over 1 million every month!
We welcomed new clients in financial services, specialty pharmacy, urgent care, health insurance, behavioral health, home security, energy, and cable.