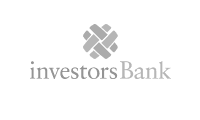 To improve mortgage pull-through rates, Investors Bank is leveraging the Relay platform to easily guide loan applicants through a complex, multi-step process with guided, proactive service.
The Challenge
Before Relay, Investors Bank lacked a simple, mobile-first way to directly engage its customers.
The average timeline for a mortgage pull-through was 60 days from application to completion, and required bank employees manually walking applicants through every step of the process.
On average, the value of one completed loan application is $371,000, so Investors knew that increasing the rate of application completions would yield faster, more immediate revenue opportunities.
The Results
Together, we made the mortgage application process intuitive, streamlined and on-demand. Now, Investors' is seeing applications completed in as little as 14 days from the welcome message to closing. The pace and the incorporation of mobile-first messaging better meets customer expectations and makes the whole process feels like less of a hassle, easing the mortgage pull-through sales strategy.
Download the Full Case Study
Discover how Relay simplifies and streamlines the loan application process with proactive, guided service.