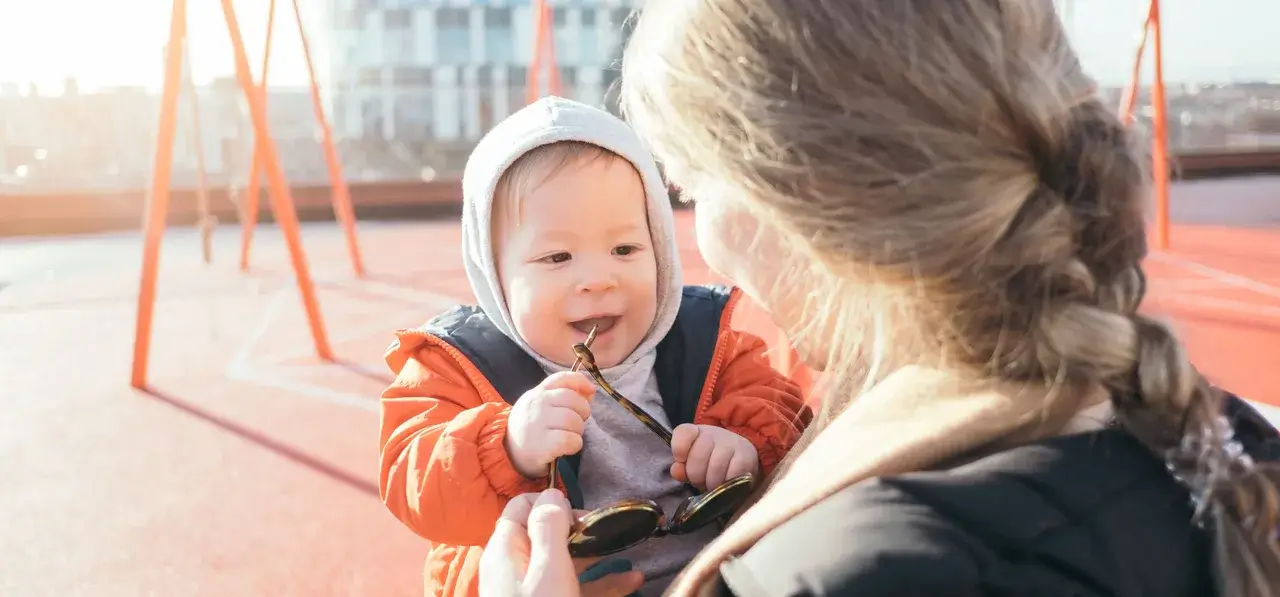 Post
Why Text Messaging Medicaid Members Drives Higher Engagement and Better Outcomes
Healthcare companies across the country are discovering that text messaging Medicaid members may be the missing link to engaging and serving this historically hard-to-reach population.
For people enrolled in Medicaid, high engagement is crucial to maintaining healthy behaviors. This population is met with a unique set of challenges when it comes to living situation, food security, access to transportation and more. These social determinants of health heavily impact Medicaid enrollees' daily lives, and healthcare companies must take these complex factors into account when determining the best and most effective way to serve them. On average, social determinants of health can drive as much as 80% of health outcomes.
Ineffective communication channels and low adoption of digital tools have previously prevented healthcare companies from achieving meaningful engagement during critical moments in a member's healthcare journey. Care gaps and lack of engagement contribute greatly to poor health and the worsening of chronic conditions and illnesses, so health payers know they need to focus on effective methods of communication to keep members on top of their health. If members don't download apps or open emails, tests and doctor visits are often forgotten or missed, and members risk losing control of their health and becoming sicker.
So, what is it about text messaging that's making such an impact on health payers and Medicaid members? How is this communication different?
No. 1: It's reliable.
Medicaid members face inevitable obstacles when it comes to social factors like housing, transportation, education and access to healthy food and medication. While social determinants of health will vary person to person, roughly 83% of all Medicaid beneficiaries in the US own a smartphone. With this consistency, health payers have a much stronger chance of establishing a connection and engaging Medicaid members via their smartphone than they previously had using traditional methods of outreach, like mailers.
Even at the state level, text messaging has emerged as a communication force to be reckoned with. Earlier in the summer, the California Department of Health Care Services began a campaign to make it easier for health plans across the state to gain the necessary approval to send text messages to Medicaid members. In support of this policy, California healthcare company Borrego Health has reported a boost in appointment rates and a drop in appointment no-shows after launching text messaging campaigns to its Medicaid population.
No. 2: It's preferred.
With the overwhelming prevalence of pesky, unwanted robocalls, people across the country have stopped answering calls from unknown numbers. According to the Washington Post, robocalls to cell phones jumped 46% in 2018. If it's a legitimate call from a person's healthcare company, for instance, and the healthcare company leaves a message, that person is now responsible for calling back at a more convenient time. But really, when is it convenient to call in and wait on hold?
Text messages, on the other hand, have a 98% average read rate, and Medicaid members are more likely to engage when their preferred method of communication is used to reach them. Unlike phone calls, text messages present information in a more digestible, timely manner, and are more successful at grabbing a person's attention.
No. 3: It's proven to work.
After realizing that nearly 73% of its Medicaid member population has a mobile phone, a large health payer in Tennessee began searching for an engagement solution that would allow them to make the most out of mobile communications. Partnering with Relay, the company established mobile connections with more than 60% of its Medicaid members. Mobile reminders have been 50% more effective in closing care gaps, compared to other traditional channels like outbound calls and mailers.
In one example, expecting mothers receive a series of messages pertaining to healthy eating habits, what to expect during prenatal checkups, suggestions for staying active, and even incentives for completing necessary checkups. The messages are appropriately spaced out throughout the woman's pregnancy, so the expecting mother feels cared for and supported every step of the way. This guided, personalized approach increases the likelihood that the expecting mothers will make healthy choices, complete necessary tests and checkups, and remain engaged with their healthcare company throughout their pregnancy and beyond.
The health payer is also making an impact in guiding members through the redetermination, or renewal process. Each year, members must re-enroll in Medicaid to continue receiving care. Previously, costly outbound calls were only reaching 12% of the insurer's member population, of which only 33% confirmed receipt of their mailed redetermination packet. Now, the payer is leveraging text messaging to deliver timely notifications and reminders about re-enrollment right to members' smartphones. This outreach approach is yielding nearly double the engagement with 22% of members opening the message within hours of receipt.
Where does text messaging Medicaid members fall short?
While it's clear that text messaging is a compelling way to reach Medicaid members, there are downsides to this medium. First, text messages are not HIPAA-compliant, limiting the types of communications that can be delivered through the channel, forcing members to bounce around to different channels to get the information they really need. They are also constrained by character counts and the Telephone Consumer Protection Act (TCPA), making it challenging for healthcare companies to leverage this channel to its full extent.
To solve for this, Relay's mobile engagement solution for healthcare combines the attention-grabbing nature of an SMS notification with a secure web channel where HIPAA-compliant communications can take place between healthcare companies and their members. This combined solution means payers can support all of their important and high-value communication needs, while members benefit from the context they need to make sense of the information that's delivered. Because there's no download required, a digital connection is made instantly, and stays active and persistent throughout the entire member relationship. In addition, Relay's mobile consent capture and management solution helps healthcare companies reach more members via mobile, and in a way helps them stay compliant with the TCPA.
From guiding expecting mothers through critical stages of their pregnancy to proactively engaging members before the re-enrollment period, text messaging is opening new doors for healthcare companies to better serve and support their Medicaid members. With Relay's solution in place, payers have completely elevated the level of care they are able to provide to their most vulnerable populations, while strengthening member relationships, promoting healthy behaviors and improving overall outcomes.
---
See how Relay's HIPAA-compliant texting solution engages every member with personalized, proactive engagement.