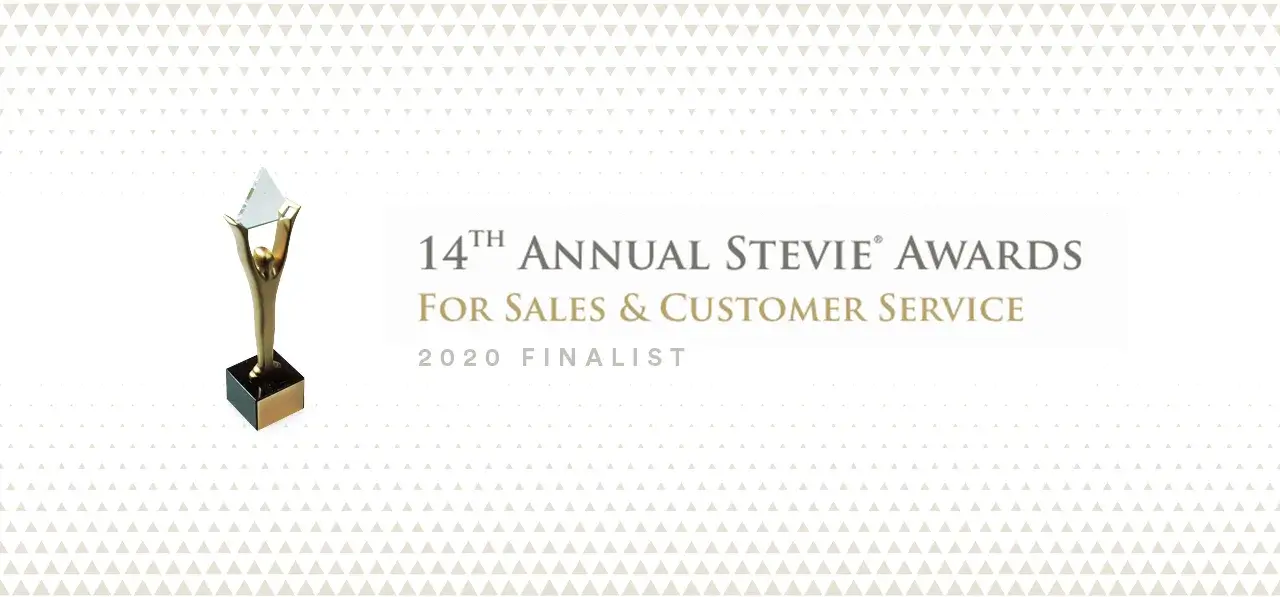 Post
Relay Customer Experience Solution Named a Finalist in 2020 Stevie® Awards
We are so excited to announce that we've been named a Finalist in the Solutions Technology Partner of the Year category in the 14th annual Stevie® Awards for Sales & Customer Service.
The awards are presented by the Stevie Awards, which organizes several of the world's leading business awards shows including the prestigious International Business Awards® and the Stevie Awards for Great Employers.
More than 2,600 nominations from organizations of all sizes and in virtually every industry, in 48 nations, were evaluated in this year's competition. Finalists were determined by the average scores of more than 180 professionals worldwide, working in seven specialized judging committees.
How our customer experience solution provides better service
Relay's personalized mobile engagement platform empowers businesses to simplify and improve the most challenging moments in the customer experience, from onboarding and account setups to servicing and billing. With the same technology, Relay impacts core metrics for Fortune 500 companies in service-based industries like financial services, healthcare, pharmacy services, energy, cable and insurance.
In the marketplace of customer experience and CRM tools, Relay stands tall in a category of one. Our breakthrough solution, the Customer Feed, is a secure mobile channel where personalized, high-value communications take place between businesses and their customers. Other customer engagement solutions promise proactive and personalized but rely on the same cluttered channels as everyone else. Only Relay activates a feed for every customer for truly personalized experiences.
Customers want easy and convenient, and for their problems to be solved proactively and in a timely manner. Today, over 35 million people in the US use Relay's technology for everything from completing a loan application to refilling their prescriptions. Through personalized, proactive communication, customers receive relevant support on a convenient, preferred mobile channel that reduces their effort, and drives loyalty and customer retention.
"It's both thrilling and humbling to be recognized as a finalist in this category – especially to be named alongside some incredible players in this space," says Relay CEO and Co-founder, Matt Gillin. "For businesses to win at customer experience, proactive, personalized service is required, and Relay's approach provides the simplest, most convenient way to deliver those experiences."
Maggie Gallagher, president of the Stevie Awards, commented, "Every Finalist nominee should be proud of the work they did over the past 18 months to be recognized by the judges. They should also be proud of how well they effectively communicated those achievements to the judges. We look forward to recognizing them all with Gold Stevie Award trophies and Silver and Bronze Stevie medals in Las Vegas on February 28."
---
Details about the Stevie Awards for Sales & Customer Service and the list of Finalists in all categories are available at stevieawards.com/Sales.