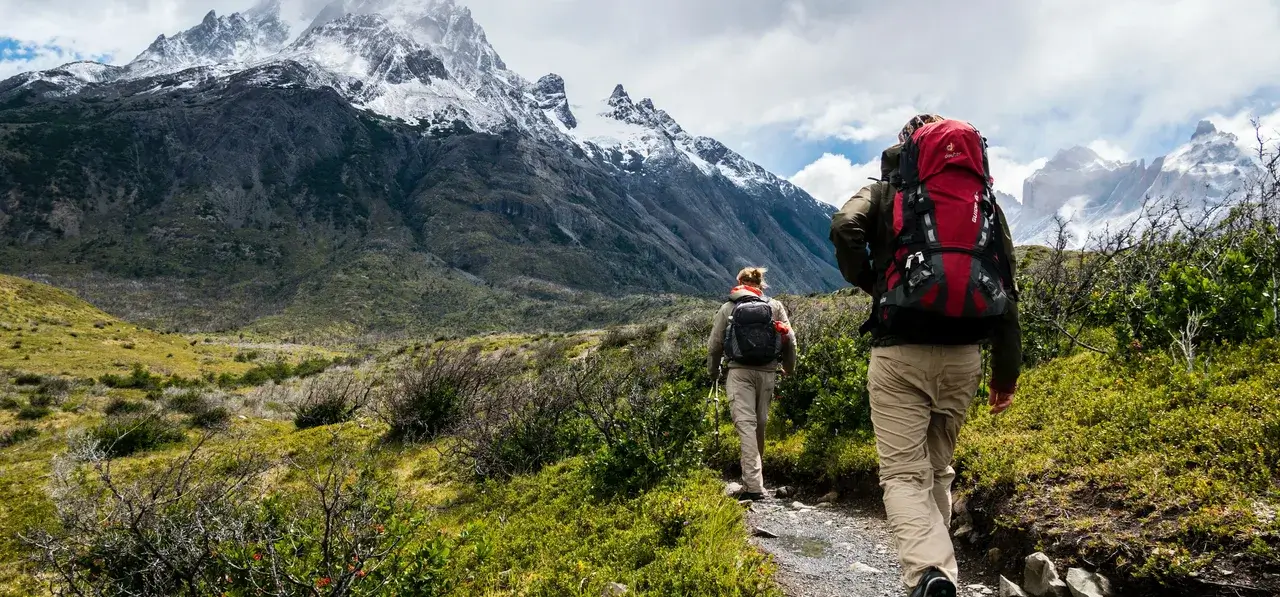 Post
Personalized Mobile Messaging in Banking: The New Industry Standard
Personalized mobile messaging in banking is no longer just a nice-to-have.
At Money 20/20 this year, the theme was "Journey to the Future of Money." Throughout the year, it's become increasingly clear that the future of money lies completely in the hands of the customer. Traditional financial institutions are facing intense competition from digital-only newcomers, big businesses like Google and Amazon are entering the banking space, and at the end of the day, customer experience and satisfaction will separate the winners from the losers.
Two major themes surfaced in 2019 that speak to this prediction. First, that customer experience success is not about selling, it's about servicing. And second, reducing customer frustration and friction is a top-of-mind metric for banking executives.
Seeing as positive customer experiences influence as much as 75 percent of customer decisions in banking, let's take a closer look at how both of those themes emerged this year and why personalized mobile messaging is the most effective way to solve for both and guarantee a path to the winner's circle.
Shifting from a selling-based to a service-based model with mobile messaging
The banking ecosystem involves dozens of lines of business and products. From checking accounts and credit cards to home equity lines of credit (HELOC) and mortgages, banks strive to be the one-stop-shop for all of their customers' financial needs. This concept, known as primacy, is an industry-wide objective based on the notion that the more financial products a customer invests in with the same bank, the more loyal, profitable and less likely to churn they are.
To achieve this goal, banks funnel millions of marketing dollars into sales-focused campaigns designed to drive primacy among their customers. As a result, the majority of communications consumers have come to expect from their bank are sales attempts. Why would a customer be interested in spending more money with a bank that only reaches out when it wants more of your business?
Of course, these sales campaigns aren't the only interactions a customer has with their bank. Their experience is largely made up of the moments they initiate with their bank, like depositing a check, checking an account balance or reporting fraudulent activity.
This fragmented and reactionary customer experience is why banks are struggling to effectively engage and serve their customers – customers only reach out when they have a critical need, and banks aren't paying much attention to servicing them unless they're prompted to do so by the customer. To solve this, banks must adopt a service-based approach to customer engagement.
A serviced-based model places emphasis on helping customers before they need to ask. Take onboarding as an example. When a customer signs up for a checking account, banks typically send a welcome email with an ask to download its banking app and maybe a handful of FAQs. After that, it's up to the customer to take action and finish setting up their account.
A 2017 Deloitte study of digitally native retail banking customers found that 29 percent were dissatisfied with their onboarding, driven in large part because they expected a bank to follow up after their account was open, but the bank failed to do so. Unfortunately for new customers, they're usually funneled into the mass communications bucket after they open an account, so the next time they hear from their bank, it's a flashy, impersonal credit card offer.
To flip the script, banks can send a personalized message a few days after a customer opens an account with step-by-step instructions on how to set up direct deposit, or a list of the closest ATM locations. This simple, singular-action follow up can make all the difference in future engagement and overall customer satisfaction, and conditions customers to expect future communications from their bank to be highly relevant and rooted in service, not just sales.
We've found that new banking customers who go through a personalized mobile onboarding experience are 30 percent more engaged and 21 percent less costly than those who did not, and satisfaction is notably higher among those customers who had been offered personalized digital experiences proactively. Coupled with a service-based communication model, personalized mobile messaging is the catalyst that will increase engagement, loyalty and growth-potential for banking customers.
Eliminating friction in the banking customer experience
Banking technology is typically designed to reduce inefficiencies and costs, but all too often, it breeds unfavorable customer experiences and low engagement. Living up to the modern consumer's digital expectations has businesses industry-wide feeling the need to compete with the likes of Amazon and Netflix, but banks have struggled to keep up.
This is especially true when it comes to lengthy, multi-step banking customer moments like filling out mortgage or student loan applications. Technology has made it easier for applicants to start the process online, but moving through the following steps can be difficult. Banks know that low engagement leads to drawn out applications and drop-offs, so they often exhaust every communication and outreach tactic attempting to pull applicants through the process.
Relay's solution allows banks to use targeted, personalized mobile communications to effectively engage customers during every step of the application. Using a timely, proactive approach, banks see as much as 65 percent of customers taking the desired actions.
By guiding applicants through each step of the process on a convenient mobile channel, Investors Bank reduced mortgage application completion time by 27 days, and also increased app downloads 5x. Additionally, 98 percent of Investors' customers opted in to receive Relay mobile messages, showing strong signals that today's consumer is hungry for this type of communication with their bank. With Relay's proactive, personalized methodology, financial institutions can make good on their goals for seamless, frictionless customer moments.
Using mobile for personalized, persistent engagement
Personalization at scale can drive between 5 and 15 percent revenue growth for companies in financial-services sectors, and mobile messaging is an easy, convenient way to deliver it.
When proactive, personalized engagement is put into practice, customers will come to expect their bank to deliver advice and guidance they need, when they need it. And reducing effort is proven to create preference. Customers that experience a low-effort experience are 88 percent more likely to increase spend or wallet share, so they'll be more likely to purchase additional banking products and services in the future.
In the banking space, where people are more frequently exercising their right to choose, primacy and customer loyalty will grow from the best possible experience, and personalized mobile messaging that reduces effort and friction is how to get there. It's become an industry standard capability that financial institutions need to stay competitive and keep up with disruptive newcomers.
---
See how Relay's mobile messaging solution helps banks deliver best-in-class customer experiences.