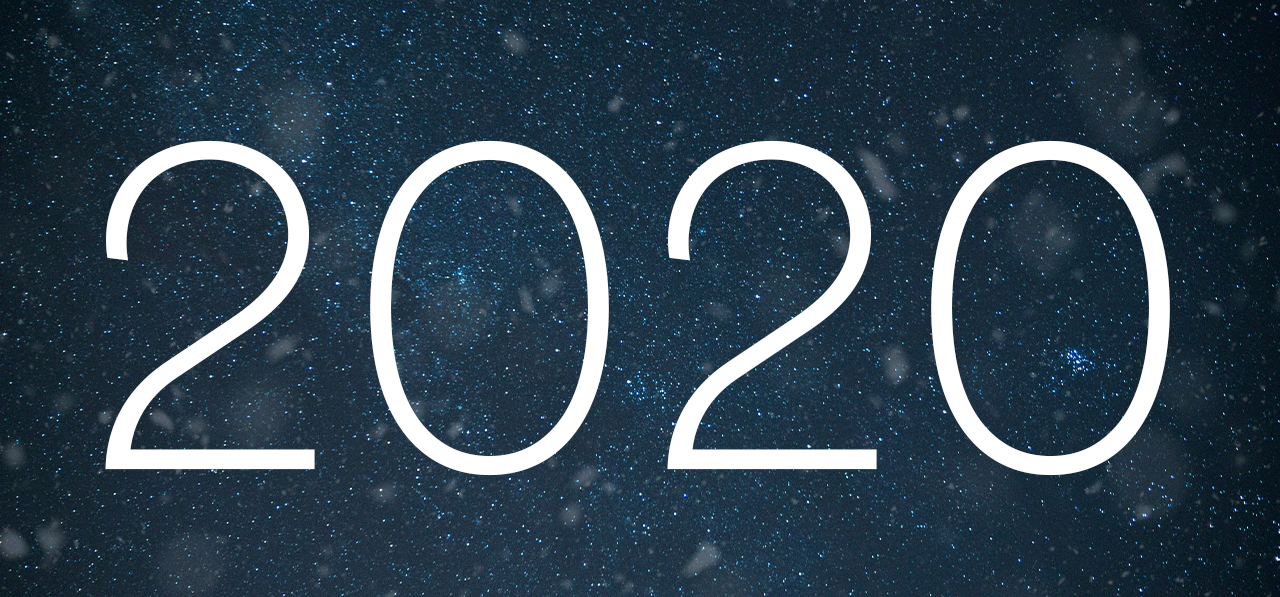 Kicking off the year with excitement around our $30 million investment from LLR Partners, we were positioned and ready for success in 2020. However, in a few short months everything we had been planning changed. We threw out the playbook and were adaptive and flexible, eager to find ways as a company to help our clients navigate the pandemic. Our team, built on resilience, rose to the challenges brought on by COVID-19, adjusting to the new normal of WFH and Zoom meetings, and were able to help our clients in delivering some of the most important communications our channel has ever seen in a time when the need for proactive, individualized, and mass communications was higher than ever. Here's a lookback of 2020 at Relay:
---
By the Numbers
Our platform is currently supporting more than 50 million customer feeds and growing!
We deployed 20 million COVID-19 messages over the course of the year and are continuing to support clients in that effort.
Our sales team did not miss a beat by signing 14 new logos in 2020 and expanded the programs of many of our existing clients.
Our client success team worked determinedly to launch 24 new clients in 2020 across a variety of verticals including healthcare, financial services, home services, insurance, and legal services.
We hired 19 new team members and are continuing to grow as we ensure that we have the support in place to scale with our vision.
---
By the People
We hired some serious talent across our various departments including sales, marketing, client success, engineering, product, and human resources. Notably, we brought on an experienced HR Director who has transformed our onboarding process, all from a remote space, to make our new employees feel welcome and supported despite many working from home.
Additionally, we hired two new key additions to our leadership team, a new Chief Financial Officer and a new Chief Product Officer, both of whom bring a wealth of knowledge and experience in the industry and have made an immediate impact since they started.
We're continuing to grow our team, so check out our Careers page for new opportunities at Relay!
---
By the Recognition
Our CEO, Matt Gillin, was named an EY Entrepreneur of the Year for the Philadelphia region for the second time in his career, but his first recognition with Relay. He was quoted in saying, "We go to work each day with a shared commitment, passion, and excitement to the mission, and I'm awed by our team and the culture we've built that captures the entrepreneurial spirit of this award. I'm grateful for every person who has given their time and talents to get us where we are today." Congrats to Matt and his fearless leadership!
Relay was named a Philadelphia Inquirer "Top Work Places of 2020" as well as a finalist in the 2020 Stevie Awards in the Solutions Technology Partner of the Year category.
---
By the Vision
While the overall mission to provide an innovative new customer engagement channel that delivers frictionless customer experiences and drives outcomes has not changed, the work that we are doing in each department has elevated to scale with that vision. To reflect the growth that we have undergone, we have updated our branding in an effort to match the newly invigorated focus. Inspired by the innovation that sent man to the moon, the new branding mirrors the idea of launching orbiting satellites that relay information all over the world. Take a look and let us know what you think!
---
By the Conversations
Relay hosted a webinar featuring John Thomas, EVP of TD Bank alongside Relay's own Steve Gillin, to discuss how TD Bank leveraged their existing Relay program to deliver hyperpersonalized messages, specifically at the onset of the COVID-19 pandemic.
AllianceRx Walgreens Prime teamed up with Relay's Dan Sweeney to discuss patient experience and engagement strategies and how to effectively and proactively educate patients and drive actions, using Relay.
In December, Relay hosted a healthcare panel with three esteemed members of our Blues clients portfolio, including panelists from Blue Cross Blue Shield of Minnesota, Highmark Health, and Independence Blue Cross, who shared in a discussion with Relay's CEO, Matt Gillin, around digital transformation in the healthcare space and how Relay is helping to drive unmatched outcomes for their businesses and their members.

---
By the Innovations
The product and engineering teams have worked tirelessly throughout the year to keep up with the growing clients, customer feeds, and messages that are going out, so their ability to scale the platform to accommodate the unprecedented volume has been nothing short of impressive. Additionally, they have continued to optimize and enhance the platform as well as the CXBuilder tool for clients. Some highlights include: the first official client launch integration with Salesforce, the sunsetting of the V2 legacy platform, the movement of all clients to new notification engine, the addition of multiple self-service tools in the CXBuilder, and many UI enhancements that have led to better overall experiences for clients and their customers alike.
---
By the Stories
Driven by the hard work of the client success team, we saw many stories of success where important outcomes were realized through the use of Relay and its frictionless Customer Feed.
Next Level Urgent Care used the Customer Feed to deliver COVID-19 test results to patients who were testing at their site. With over 2,000 tests administered a day, NLUC had the ability to deliver results and track 100% of patients viewing those results in the feed.
Voya Financial Advisors launched with new platform capabilities to drive Regulation Best Interest compliance messaging and eDelivery signups. Seeking a new channel to deliver these important messages and drive action, Voya leveraged the Customer Feed and saw 66% of clients who received a message engage and accept the Reg BI disclosures and 58% of clients who received eDelivery enrollment messaging completed eDelivery sign-up, both driving significant cost savings for VFA.
Protective Life Corporation was seeking a solution to improve their Electronic Policy Delivery customer experience by making applications easier and more efficient. Utilizing their existing Customer Feed, Protective Life was able to drive the number of completed applications by 4% and reduce the overall cycle time from 12.66 days to 9.25 days.
With in-person healthcare visits discouraged throughout the pandemic, Relay's healthcare clients were able to leverage their existing Relay Customer Feeds to proactively reach out to patients and members with important messages about benefits updates, COVID-19 education, and telehealth resources. These important communications led to a 45% increase in telehealth utilization, creating a safer environment for healthcare appointments that otherwise may have been missed.
---
We started off the year with gratitude for what was ahead and now we end the year with gratitude as we look back. Gratitude for: our coworkers and their collaboration and support, our leadership and their unwavering guidance throughout the year, our clients and their willingness and ability to use our channel at a time when it was needed most, our health and wellbeing, and finally, our mission to connect people and elevate the customer experience, which we made happen for so many in this pivotal year of digital transformation.