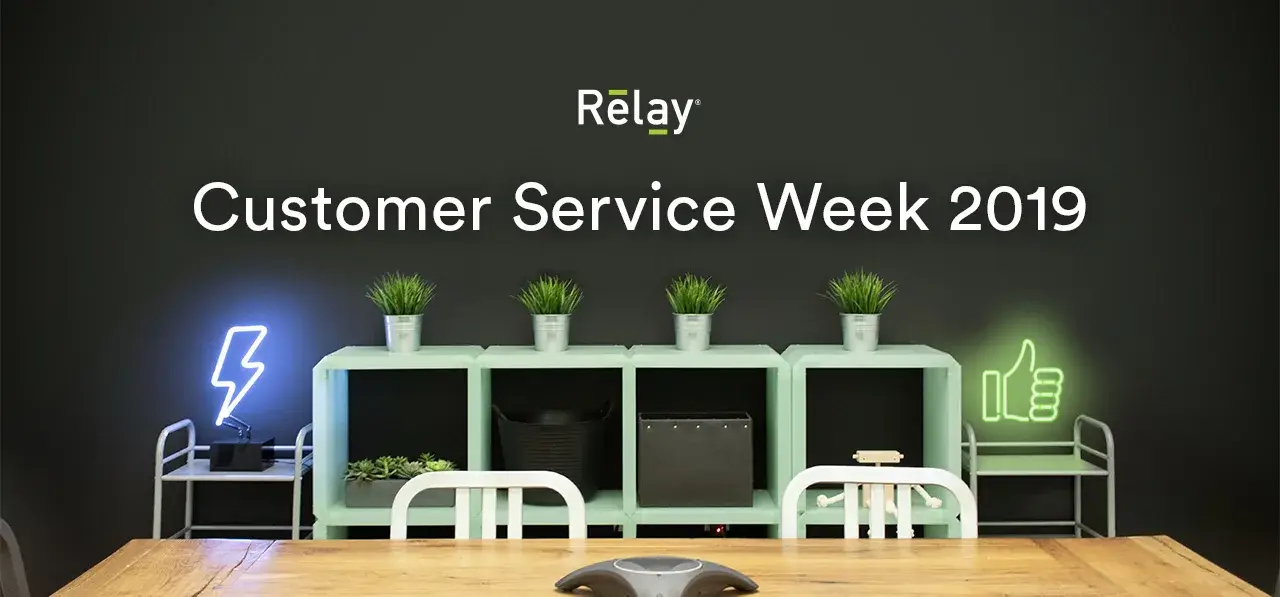 Post
Relay Celebrates Customer Service Week 2019
This October, in conjunction with CX Day (October 1st) and Customer Experience Week (October 7th – October 11th), we've decided to celebrate two of our favorite subjects – Customer Experience and Customer Service – in a big way.
---
Customer experience is the currency that separates the good companies from the great ones. At Relay, our mission from Day 1 has been to make it easier, simpler and more convenient for businesses to communicate with and serve their customers. Our customer engagement platform empowers businesses to reduce friction and improve the most challenging moments in the customer experience.
With one technology, Relay impacts core metrics for Fortune 500 companies in financial services, healthcare, pharmacy services, energy, cable and insurance. Our multifunctional, highly-applicable approach to customer experience coupled with our vast industry knowledge are the keys to our success. We've been able to expand and thrive in multiple industries because we understand that, while each industry has differing goals and success metrics, the recipe for a winning customer experience is exactly the same. Customers want easy and convenient, and for their problems to be solved proactively and in a timely manner.
In her most recent Forbes article, The Future of Customer Engagement is Proactive Service, Relay CMO Brie Tascione discusses our unique approach to customer experience – what we call proactive customer service – and why it works.
"In the age of anywhere, anytime, customers won't tolerate waiting on hold, being bounced around service agents or navigating websites to find the answers they need. To be on time is to be early, and to be relevant is to be personalized. Real convenience comes with sending proactive solutions before customers are even aware there's an issue, not reactive solutions people are impatiently waiting to receive."

Brie Tascione, CMO, Relay Network on proactive service
Over 35 million people in the US are using Relay's mobile solution for everything from completing a loan application to refilling their prescriptions. Through personalized, proactive engagement, customers receive relevant, timely support on a preferred mobile channel that reduces their effort, drives loyalty and customer retention. Across industries, we've increased NPS by 61%, reduced inbound calls by 32%, boosted engagement with digital self-service tools by 40%, and more.
---
Tuesday — 10/01/19
CX Day 2019: Deliver the best possible experience on a channel that works
In the marketplace of customer experience and CRM tools, Relay stands tall in a category of one. Our breakthrough solution, the Customer Feed™️, is a secure mobile channel with no download required where personalized, high-value communications take place between businesses and their customers. Every customer receives their own private feed, where they proactively receive account information, updates and support from the most important businesses in their lives.
Other solutions promise proactive and personalized but rely on the same cluttered channels as everyone else. Only Relay activates a Feed for every customer for truly personalized experiences.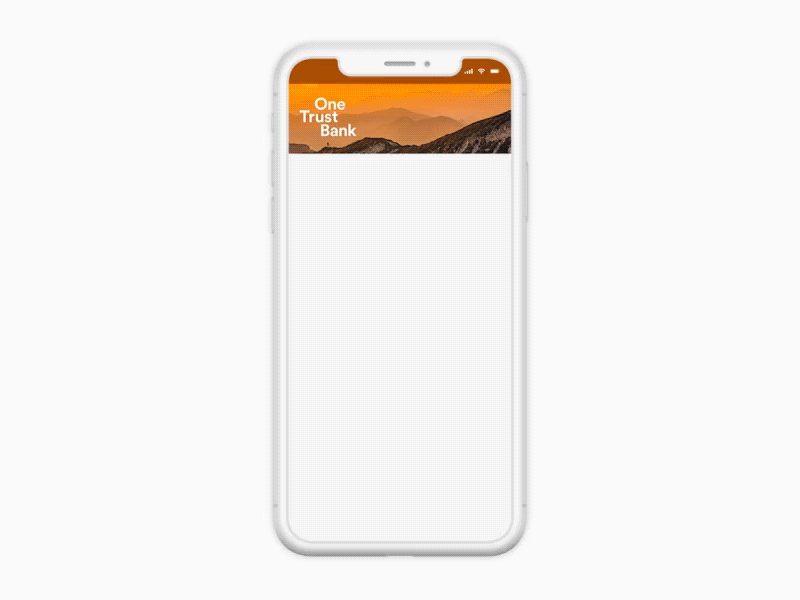 ---
Wednesday — 10/02/19
It all starts with an invite
Low adoption of digital tools and ineffective communication channels prevents businesses from engaging today's consumer. Starting with a simple, timely text message, Relay's solution breaks through the clutter, and through a secure link in the SMS, customers are invited to their own private, personalized Customer Feed without needing a login or download.

---
Thursday — 10/03/19
Build on our experience
A well-timed experience is key to getting customers to engage. Our CX Builder creation studio combines intuitive tools and a visual workflow so your team can design, deliver and automate personalized experiences quickly and easily.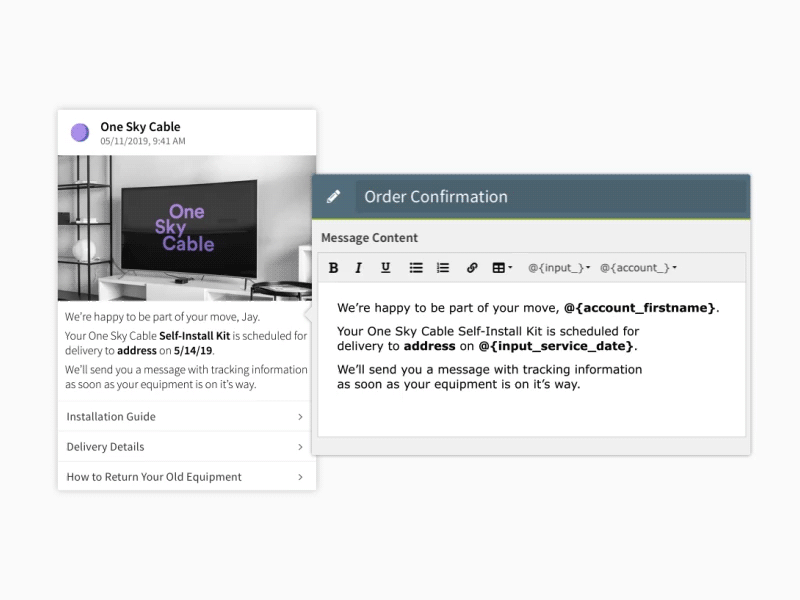 Friday — 10/04/19
The heart of great CX? Great people.
Behind Relay's robust technology is a passionate team of industry experts, bleeding-edge technologists, marketers, artists, project managers, number crunchers and visionaries. Our clients love us for the vast industry knowledge and customer experience consulting we provide. Every client is matched with a Client Success Manager on day one that specializes in their industry and understands exactly how to help them drive value and success. Plus, we provide best practices and learnings from all of the industries we work with to solve even the toughest customer engagement challenges.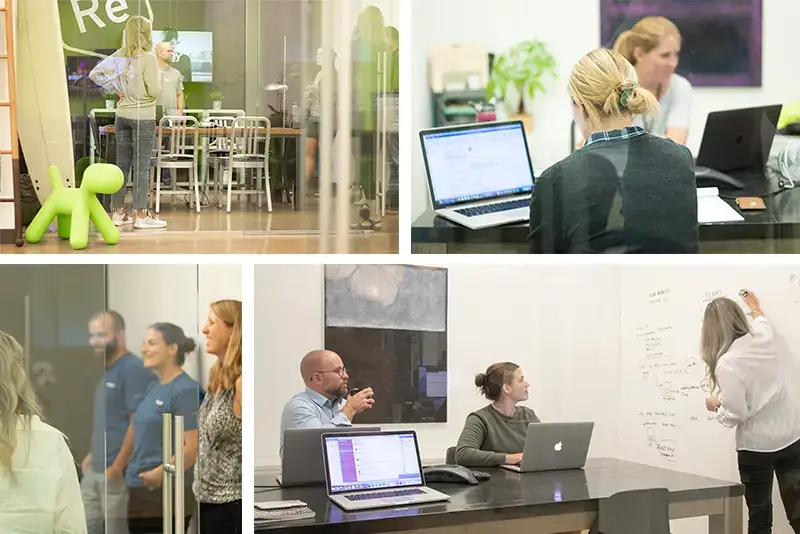 ---
Over the next two weeks, follow our coverage on this page, on LinkedIn, Twitter, Facebook and Instagram!